Build and Hardware 4 out of 5
The newest addition to the world of foldable phones is here, and it's we have to admit it's pretty impressive. We got to take the Find N3 for a spin before its official release and put it to the test, and here's what we think.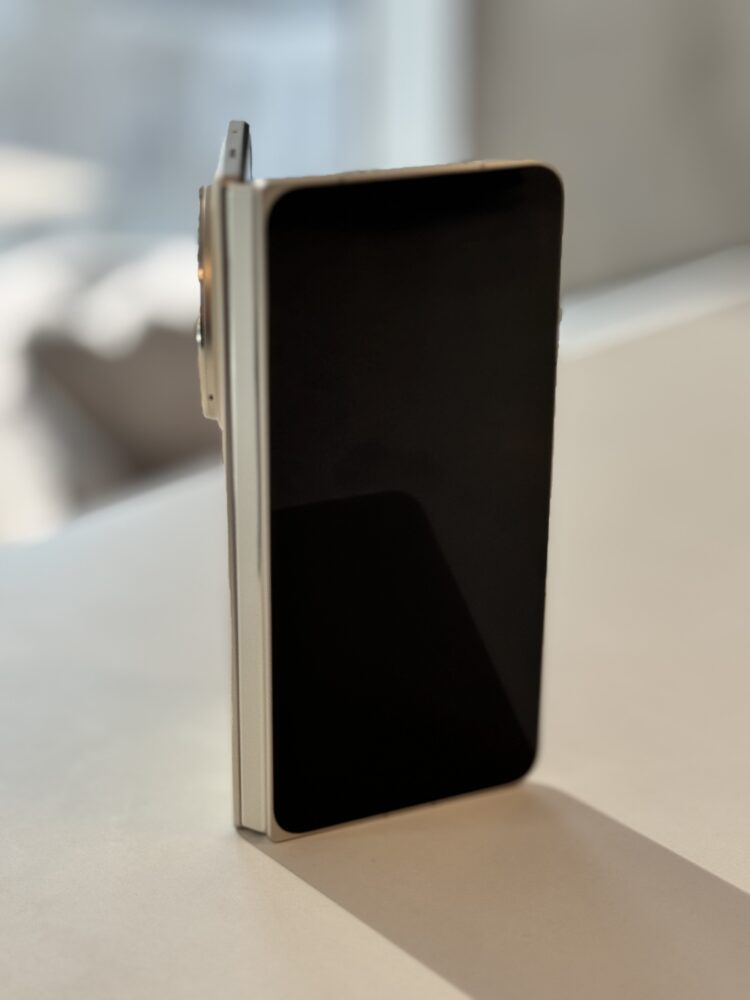 Design and Build
When the first Find N was released, it introduced the world to two Golden Ratio displays for maximum comfort, and Find N2 refined the experience to create the lightest horizontal foldable possible. Now, with Find N3, OPPO brings back the same width from Find N and Find N2, adding extra height on top, along side some great camera upgrades and other features.
The Find N3 is has a mix of curves and angles, and is very comfortable to hold closed, or fully unfolded. It has flat sides making it easy to hold, and its blasted metal frame that provides a comfortable grip. OPPO did a good job designing this phone to be honest. Overall, the phone is light and thin, weighing 239g and measuring 5.8mm when unfolded.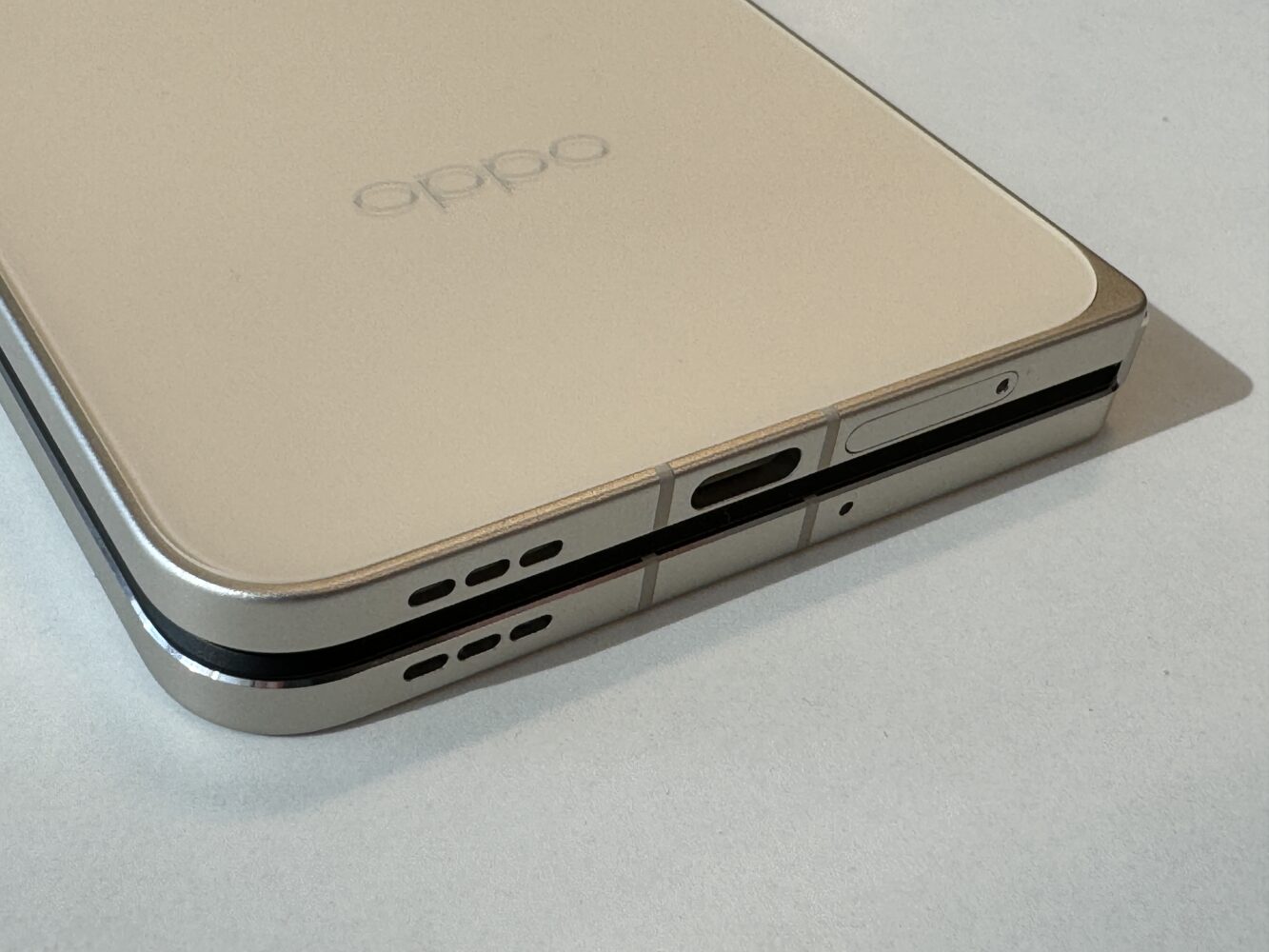 On the right side of the frame, you'll find the power button just under the volume rockers, while on the left, sits the new Alert Slider which switches between silent, vibrate, and ring modes. When you slide, Find N3 lets you know which mode is active with different types of haptic feedback: Silent – no vibration, Vibrate – pulse, Ring – long vibration.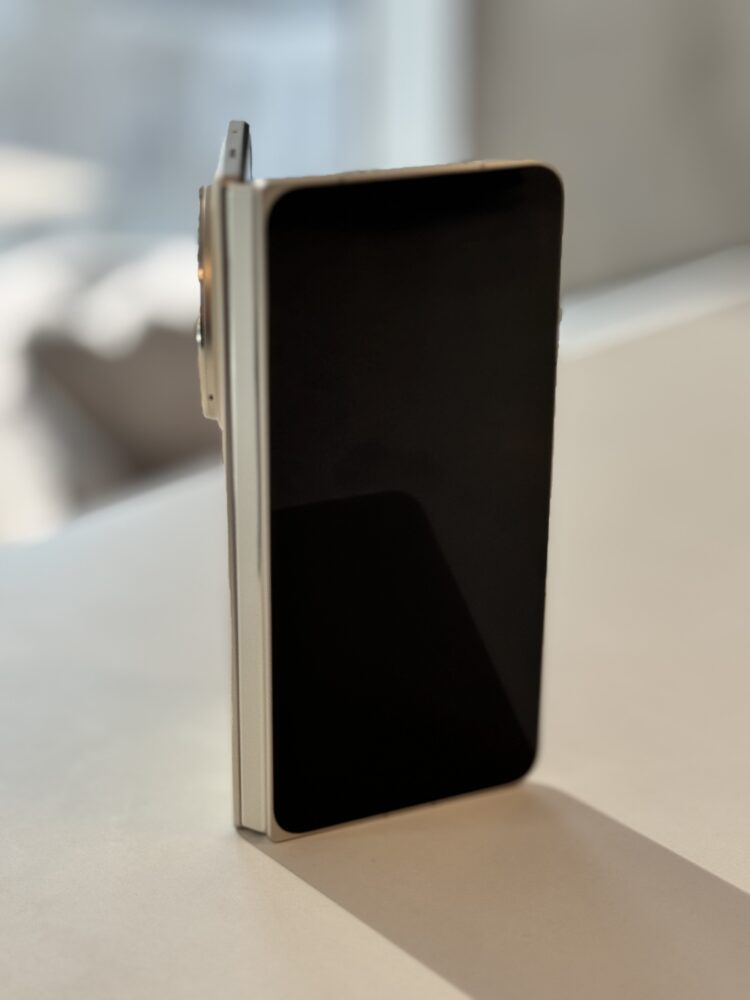 On the bottom sits the USB-C charging port alongside the speaker girls and the sim tray. The Find N3's is Dolby Atmos compatible.
The back panel of the Find N3 is carved from one piece of glass housing the Cosmos Ring camera module. Color wise, the Find N3, comes in 2 variants: Champagne Gold which is the unit we have, and Classic Black contrasting a rich vegan leather back.
OPPO says the Find N3 can take up to 100,000 folds in both scorching 50oC heat and at an arctic -20oC.
Display
Unfolded, the Find N3 packs a 7.8" AMOLED display with a peak brightness of 2800 nits, and pixel density of 426 PPI, and a refresh rate of 1-120Hz. The display produces excellent quality with true blacks, vibrant colours, and crisp text all around. Videos on the Find N3 pop with Dolby Vision and HDR10+.
One of the interesting thing on the OPPO Find N3, is the crease which isn't as visible as compared to other foldables. You can only really see it when looking at the phone from certain angles.
With the Find N3, OPPO has improved the folding screen durability with carbon fibre support plates underpinning the display structure which the company says is 36% more resistant to warping than past-generation foldables. With over 5,000 microscopic laser-made holes, these support plates are both rigid and malleable, which you can actually feel while using the phone.
On the front, there's a 6.3" AMOLED display with a resolution of 2484 x 1116, 431 PPI and a 20:9 aspect ratio. The front screen also supports Dolby Vision and HDR10+, and a peak brightness of 2800 nits and has a refresh rate of 1-120Hz.
Viewing experience on the Find N3 is excellent and clear from any angle wether outdoors or in. Video and gaming experience is immersive and very vivid. Overall, watching for long times, is enjoyable.
Performance, OS and Battery
The OPPO Find N3 is powered by Qualcomm's Snapdragon 8 Gen 2, with 16GB of LPDDR5X RAM and 512GB of UFS 4.0 storage. This flagship configuration puts the the Find N3 on top, with the best performers out there.
We've put the phone to the test and threw a mix of apps running at the same time, including browsing, music streaming in the background, composing emails, and editing photos all at once, with absolutely no hiccups. The Snapdragon 8 Gen 2 sailed through as expected.
Gaming was no different, the Find N3 handles some pretty heavy AAA games like Call Of Duty, Asphalt 9: Legends, without any issues. We felt the occasional heating up on the back, but it wasn't anything out of the ordinary.
OPPO has included its Dynamic Computing Engine on the Find N3, that can keep over 40 apps running in the background at the same time.
Battery wise, the Find N3 is packed with a 4800mAh battery which is controlled by ColorOS 13.2's latest power management features. The phone gave us around 6.5 hours of screen on time with your typical day to day tasks of browsing, sending emails, playing music, browsing social media platforms and playing light games.
Charging the Find N3 is fast, it supports 67W SUPERVOOCTM, which can power up by 35% after just 10 minutes, and 80% in 30 minutes, with a full charge in around 42 minutes.
ColorOS sits on top of Android 14 for the Find N3 with improved multi-tasking and PC-level productivity features.
Some of the best features include the Global TaskBar which keeps your favourite and recently used apps at your fingertips, and has instant access to your App Library and File Pocket. App Library displays all your device apps, so you can easily drag one into view for either split-screen use or Boundless View. File Pocket pulls into view a visual illustration of your recently used files, images and clipboard items so you can drag them into an active app.
What is Boundless View?
With Boundless View, you can basically flow across two full-screen apps on one big 7.8" display with more options than your traditional split screen multi-tasking available on other phones. OPPO even added a feature to use a three-app Boundless View and 15" Boundless View to jump and navigate across each app with a tablet view. Your apps can be tall or full-screen, and with a four-finger pinch, you can see an interactive overview of all your active apps.
Overall ColorOS is stable and has some cool tricks up its sleeve which makes the Find N3 much more interesting to use, specially while multitasking.
Camera
Let's get the specs out of the way first. OPPO has mounted a Pro-grade Camera System on the Find N3 with some serious power and features. The Find N3 has 3 cameras:
A 48MP wide camera* Sony LYTIA-T808 1/1.43" sensor f/1.7 aperture lens + OIS 24mm equivalent focal length, a 64MP telephoto camera 1/2" sensor f/2.6 aperture lens 70mm equivalent focal length, and a
48MP ultra-wide camera Sony IMX581 1/2" sensor f/2.2 aperture lens 114-degree field of view 14mm equivalent focal length.
Sony's new LYTIA-T808 features a restructured pixel design for image quality that's comparable to 1" sensors where each pixel element is divided across two layers, so the photodiodes, which convert light to electrical signals, have more space to receive information, curb noise, and create detail. In addition to its new structure, Find N3's 1/1.35" wide camera sensor is also 20% larger.
OPPO has said that the Find N3 has the largest ultra-wide camera sensor in any foldable. The 1/2" sensor behind Find N3's 14mm equivalent camera is 130% larger than those used in other phones.
The Telephoto lens on the Find N3 is a customised ultra-thin periscope system, with a F2.6 aperture and advanced OIS stabilisation with a floating prism structure, combined with a pro-grade 64MP 1/2" sensor. Find N3's 64MP periscope telephoto makes a 3x optical zoom, 6x lossless zoom by cropping within the sensor, and up to 120x digital zoom possible.
Camera modes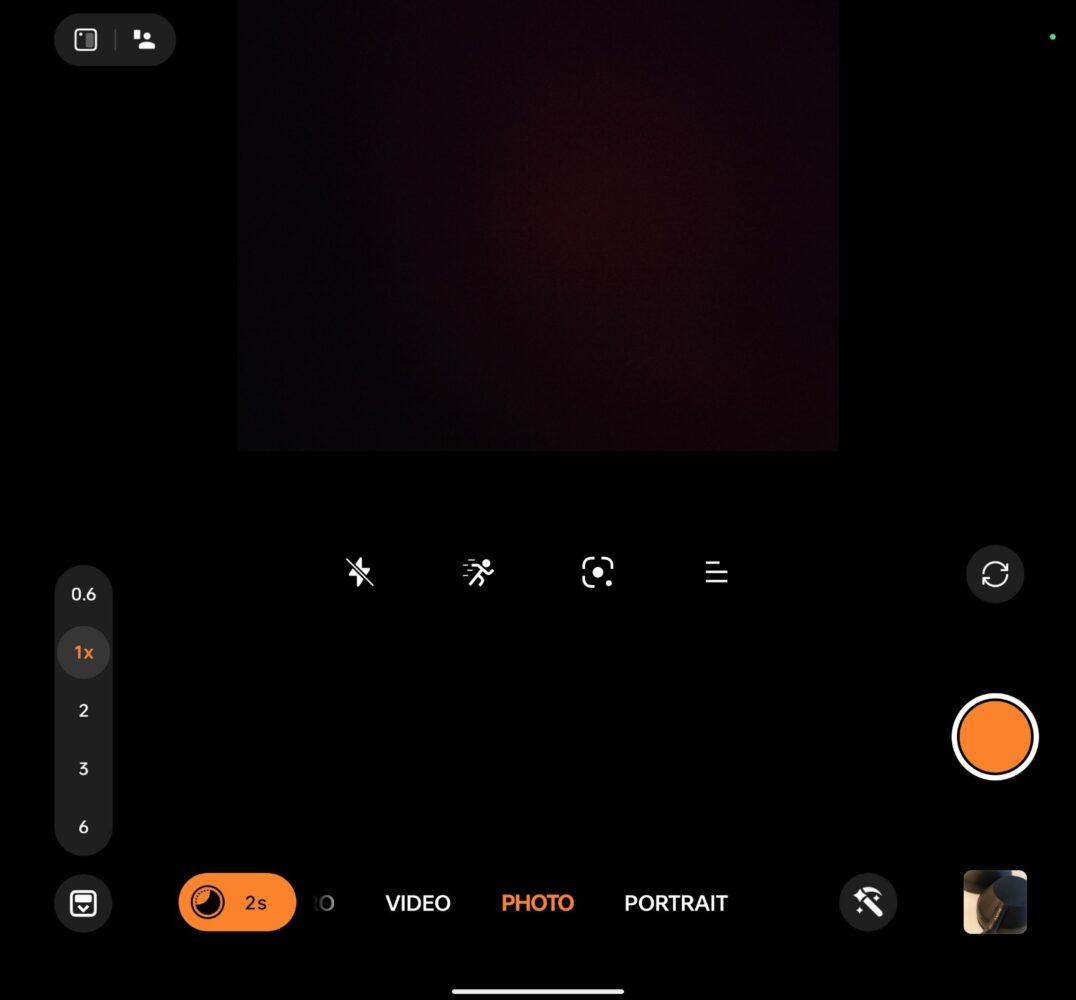 Photo samples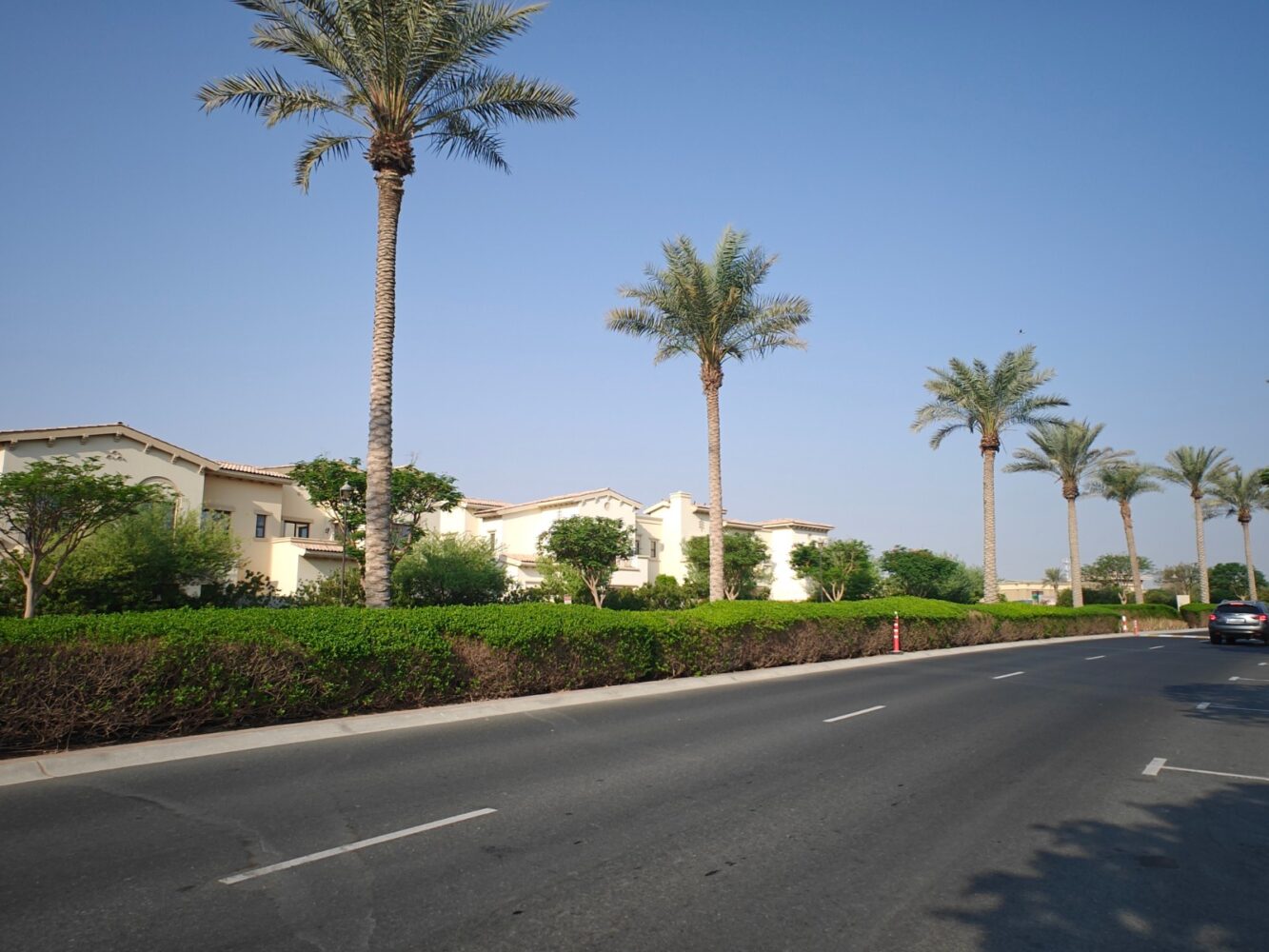 Another cool feature in the camera software is the FlexForm Capture, which lets you take a selfie on the main camera, preview it on the cover screen when holding Find N3 open. Switching to the main display, part-fold Find N3 and your camera will activate in FlexForm Mode, pushing your preview to the top half of the screen, and your camera controls to the bottom – ideal for tripod-steady capture on a surface. You can even part-fold your Find N3 and position it vertically to capture tall, steadied shots.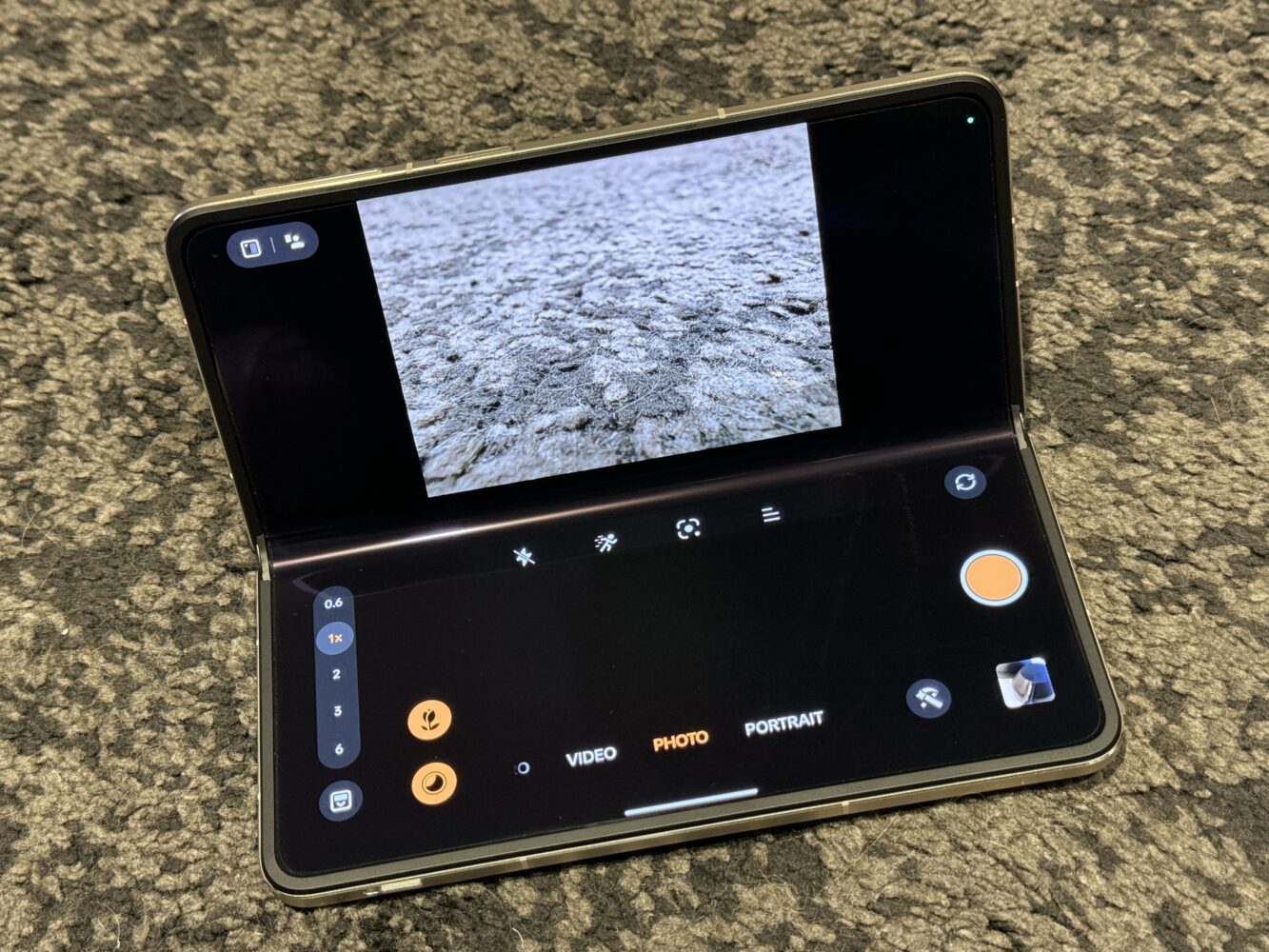 Finally, OPPO also packed in their Computational Photography with ProXDR, which captures the original brightness information when the photo was taken, fine-tunes the HDR photo pixel by pixel, and creates a more natural image with rich highlights and shadows. When viewing photos in Find N3's gallery, its ProXDR feature also allows the display's powerful peak brightness range to utilise the extra information captured by OPPO Computational Photography.
Verdict
The OPPO Find N3 is an exciting foldable that will surely get on Samsung's turf, specially the Galaxy Z Fold 5. If you are into foldable, this is a definitely recommended buy.
Pricing and availability coming soon.