When it comes to foldable, Samsung is undeniably the leader in this space. This year's Galaxy Z Fold 5 continues to dominate this paces with some serious internal updates and improved hinge.
We took the Galaxy Z Fold 5 for a spin, and we can safely say, Samsung has nailed it again.
At first glance, the Z Fold 5 looks similar to its predecessor, but once you take a deep dive, you'll really see the changes and improvements Samsung has implemented.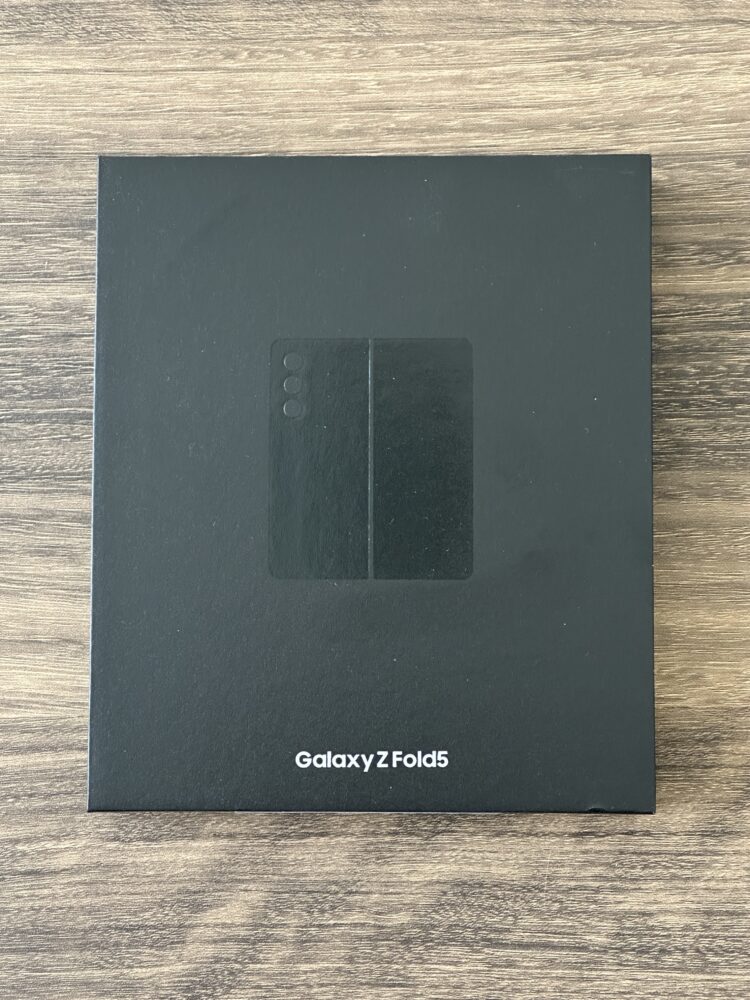 Design and Display
This year, the Galaxy Z Fold 5 is both slimmer and lighter, at 13.4mm when fully closed, and weights 253g. Another major change is the hinge, which now allows the phone to fully close with zero gap. Altogether, while these changes sound minor comparing to last year, they do make a difference in the way the Z Fold 5 feels in the hand and they way the overall device is handled. The chassis is made of Samsng's Armor Aluminum material, and no doubt feels super premium.
On the back, the camera lenses now protrude slightly more, and the LED flash is positioned the right of the module as opposed to last year's position at the bottom.
The Z Fold 5 is IPX8 water resistant up to 1.5 meters / 30 minutes, but no dust resistance on this one yet.
Display wise, the Z Fold 5 has two OLED screens, the cover display on the front, measuring 6.2 inches with a resolution of 2,316 x 904 with Gorilla Glass Victus 2, and the foldable OLED on the inside measuring 7.6 inches with a 2,176 x 1,812 resolution. Both display support dynamic 120Hz refresh rates. The display has a super 1,750 nits brightness power, making it great to use outdoors. Although the PET (plastic) screen protector from the Fold 4 is also used on the Fold 5, which makes the inner display harder to see in direct sunlight, the test in Dubai sun held well.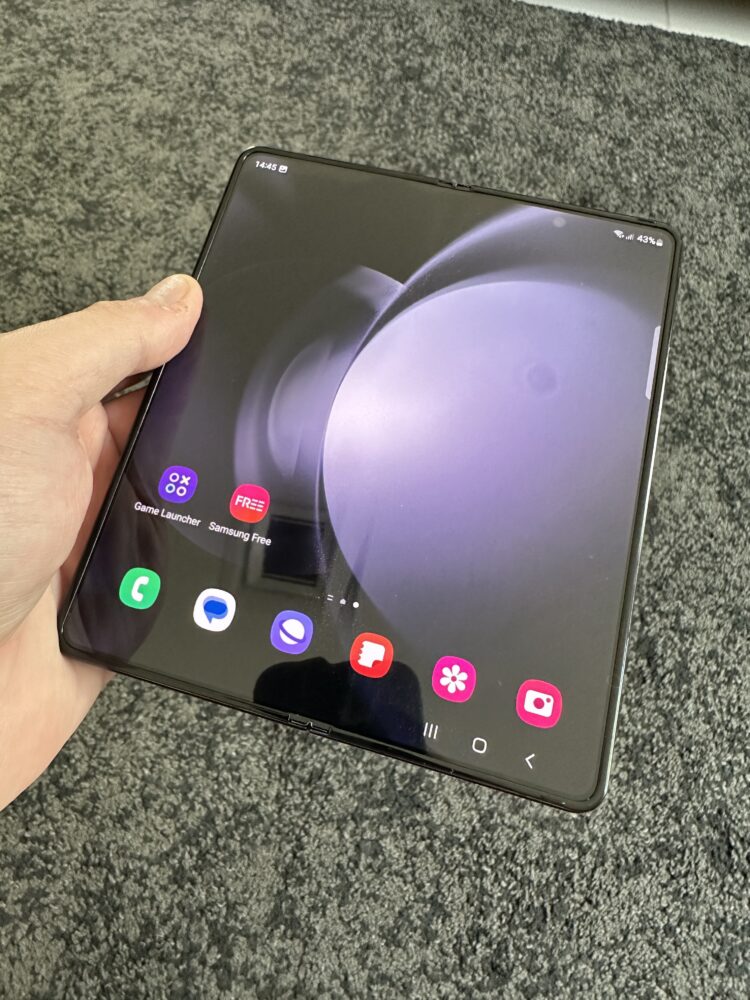 Software
The Galaxy Z Fold 5 ships with One UI 5.1.1 on top of Android 13. The overall UI is very stable, and easy to sue, specially with Samsung's additions and tweaks such as its Multi Window functionality that works like a charm, in addition to features like one-handed mode, an extensive list of gestures to mute, turn the display on/off and capturing screenshots.
Another tweak worth mentioning this year is the updated taskbar with more recent app icons and two-handed drag-and-drop. The phone can run three apps plus a floating window at the same time.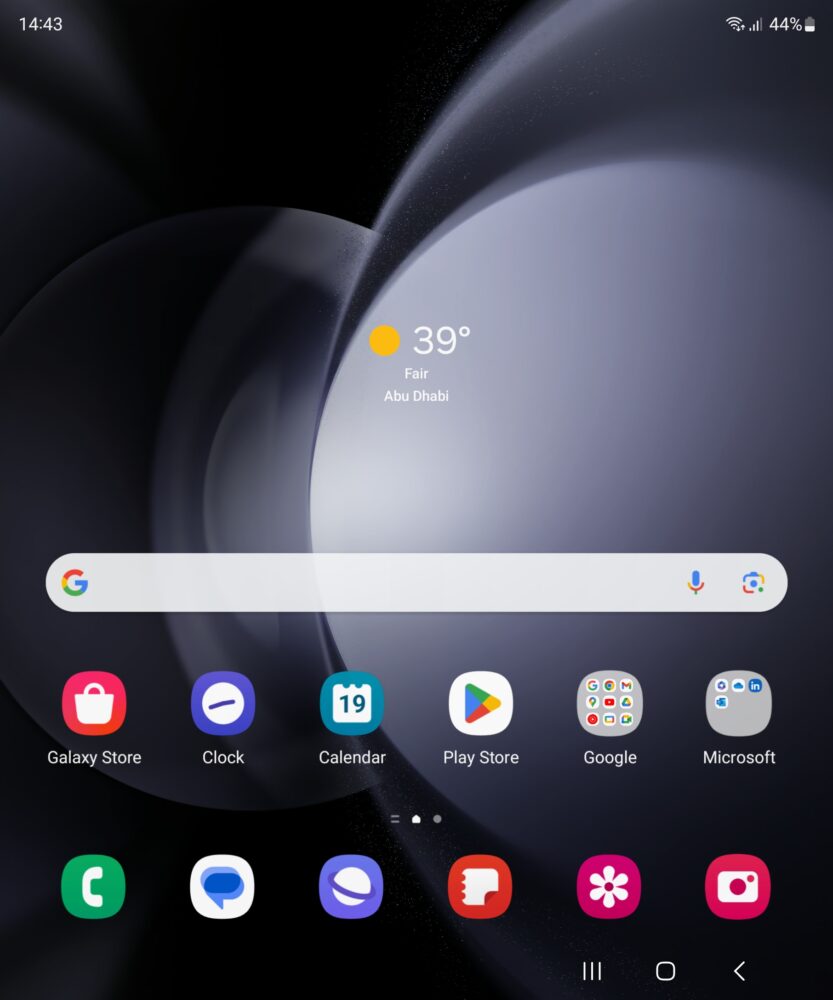 On of the best things I like about One UI on the Z Fold 5 also supports Flex Mode. Once device is opened halfway through, a lot of apps will adapt accordingly.
In a nutshell, I think Samsung's foldable software experience is unbeatable, and beats the Android tablet one for sure. Well done Samsung.
Performance and Internals
The Z Fold 5 is powered by the Snapdragon 8 Gen 2 chipset, coupled with 12GB RAM, which is undeniably the best in the market at this point and with the optimizations done for Galaxy, the performance is impeccable, nothing to raise any flags here. The extensive usage held very well while throwing whatever we can at the device in one go. No lags, no frame drops with gaming, and multi window, multi tasking worked beautifully as well. Samsung did a fantastic job in optimization, specially in device temperature, which can get warm at some point, but stayed balanced even at longer gaming sessions.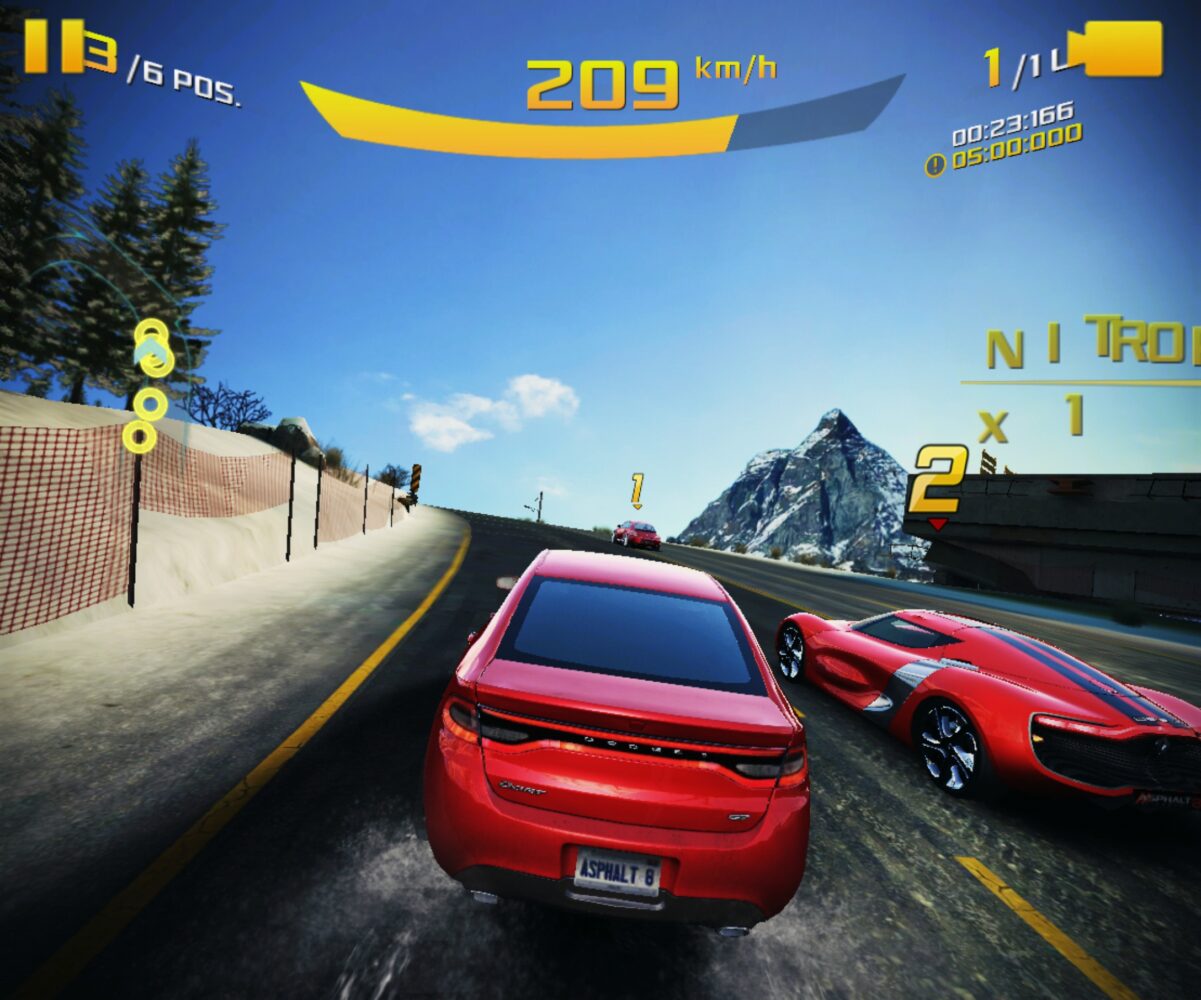 The Galaxy Z Fold 5 comes in options of 256GB, 512GB, or 1TB of internal storage.
Camera
The Z Fold 5 has the same setup as its predecessor, but with image quality improvements. There's a 50-megapixel main camera, a 12MP ultra-wide shooter, and a 10MP telephoto with a 3x optical zoom on the back, and a 10MP selfie shooter and a 4MP camera under the main display, on the front. Additionally, and thanks to Snapdragon's 8 Gen 2 chipset, Samsung was able to improve image signal processor (ISP), with better AI utilization, resulting in clearer pictures than ever.
In outdoor and bright light, the Z Fold 5 captured rich, vivid, and really crisp images. Same outcome as well can be said for low lights environments. Overall the results were excellent, without no complaints.
Photo gallery: Samsung Galaxy Z Fold 5 camera samples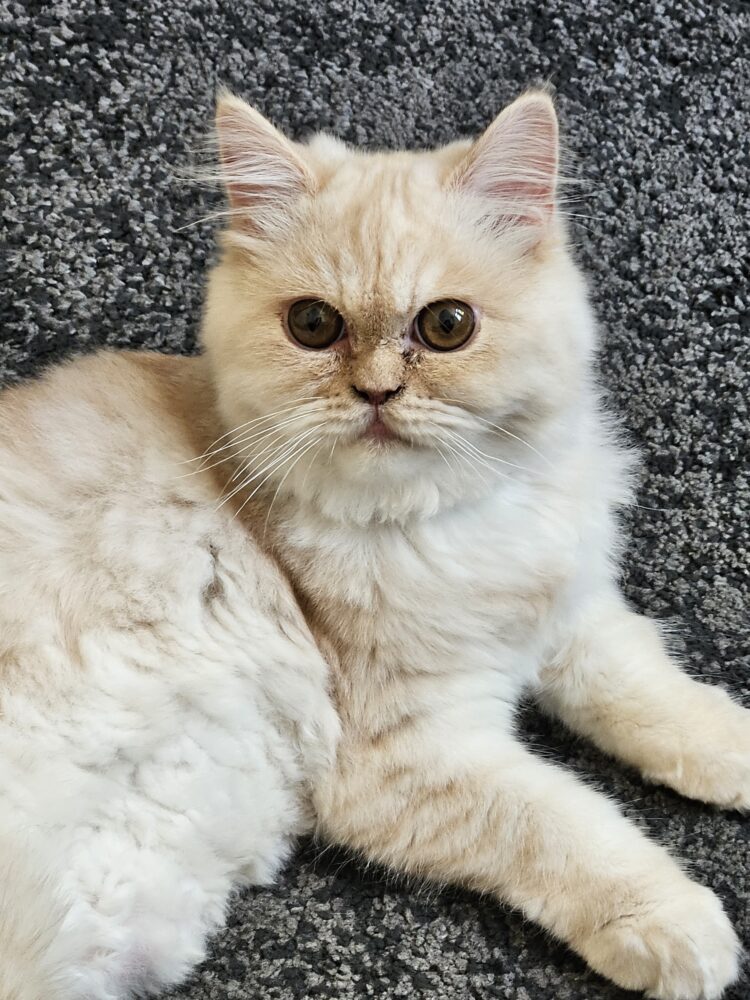 Battery
The Galaxy Z Fold 5 packs a 4,400mAh battery, which resulted in a roughly 6 hours of screen on time, and held up on a single charge (unplugged at 8am) till around 11pm with the usual day to day usage of browsing, social media, YouTube, and playing some games and listening to music.
Worth noting, that Samsung does not include a charging brick in the box. So to get the 25-watt Fast Charging speeds, you'll need to get your own.
Verdict – Is the Z Fold 5 worth buying?
If you are a foldable fan, and own older versions, then this year's upgrade is definitely is a go If you don't mind the price tag! The Z Fold 5 has come a long way since the first version launch back in 2019, with Samsung's new Flex Hinge marking a big milestone to its evolution.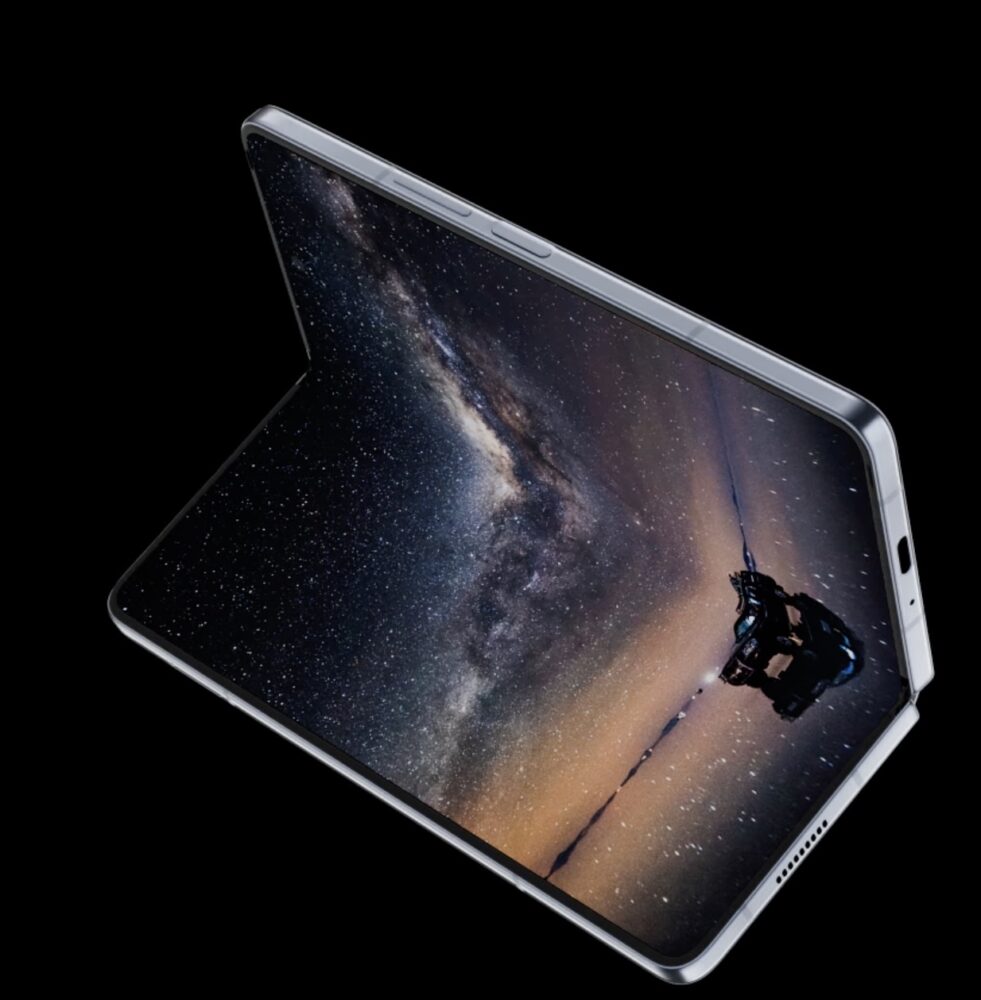 Galaxy Z Fold 5
BEST FOLDABLE SMARTPHONE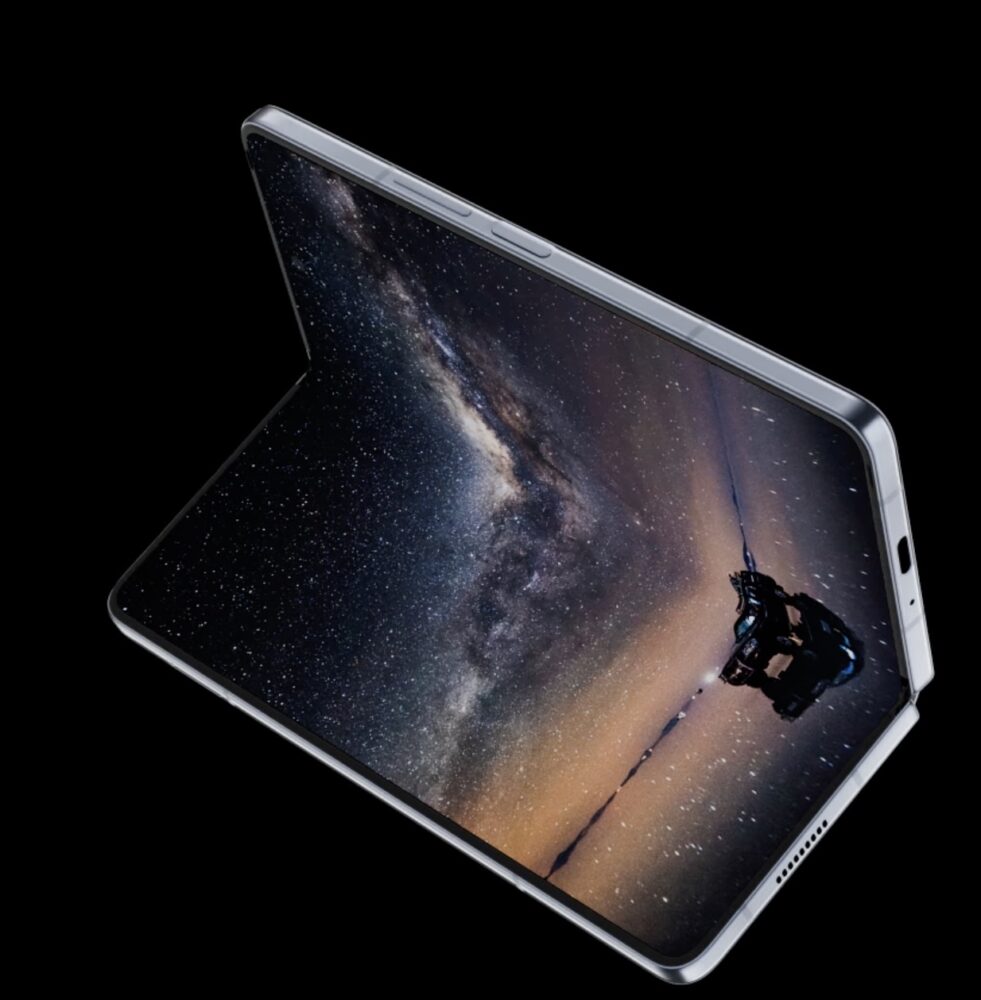 Galaxy Z Fold 5
BEST FOLDABLE SMARTPHONE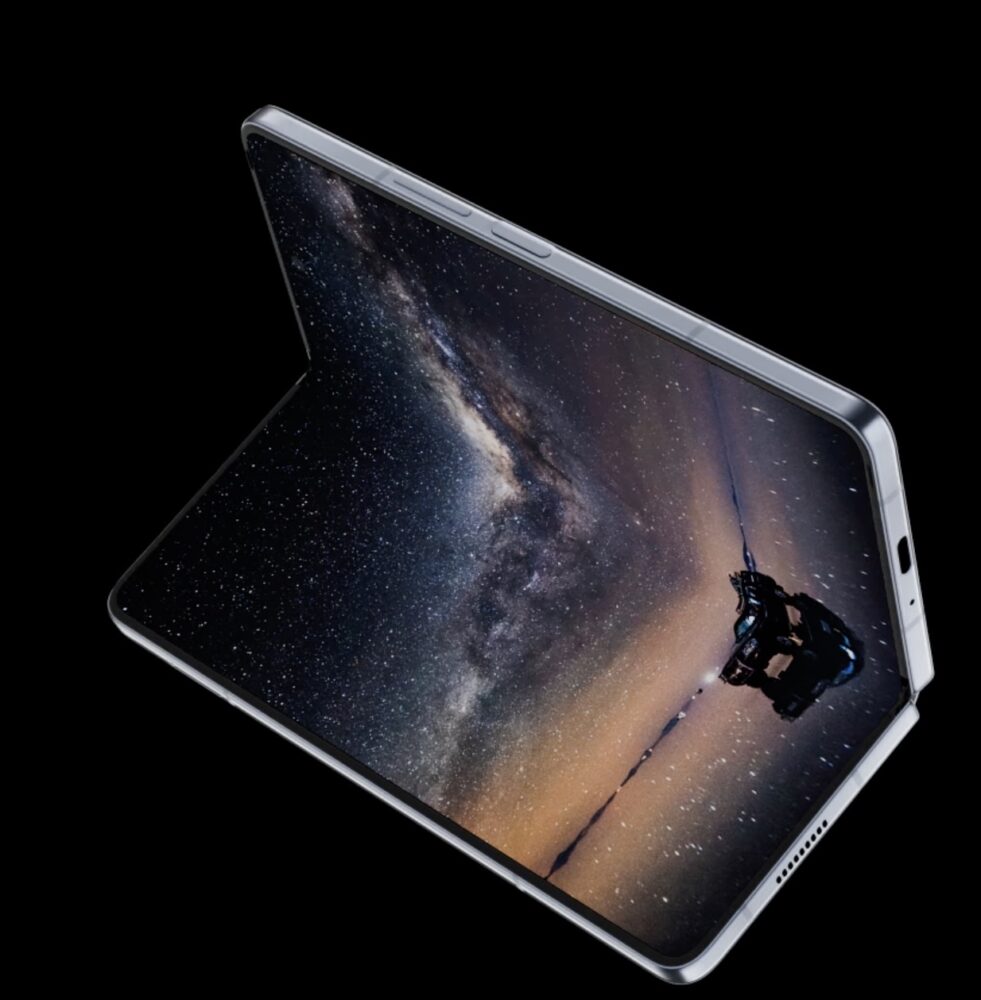 Galaxy Z Fold 5
BEST FOLDABLE SMARTPHONE