OSN, the leading entertainment network in the MENA region, is delighted to announce the global premiere of its first feature film, 'Yellow Bus', at the 48th edition of the Toronto International Film Festival (TIFF) on September 10, 2023.
Written and directed by Wendy Bednarz, who makes her feature debut alongside Jordanian producer Nadia Eliewat of 'Solitaire' and 'When Monaliza Smiled' fame, the film is among the 26 titles featured in TIFF's Discovery programme which offers a window to contemporary international cinema and introduces the public to first and second feature films from gifted new filmmakers. The film is also co-produced by Indian producer Guneet Monga, who won the Oscar for Best Documentary Short Film at the 95th Academy Awards for her film 'The Elephant Whisperers'.
An OSN+ Original film, 'Yellow Bus' is a gripping tale of an Indian woman living in the Arabian Gulf who embarks on a search for truth and accountability after her daughter is left to die on a school bus in the sweltering desert heat. Starring Tannishtha Chatterjee in the lead role as the mother, Ananda, Amit Sial as the father, Gagan, and Kinda Alloush as the school owner, Mira, OSN's first feature film was shot in Abu Dhabi and explores universal themes of motherhood, identity, social alienation, and dealing with the loss of a child.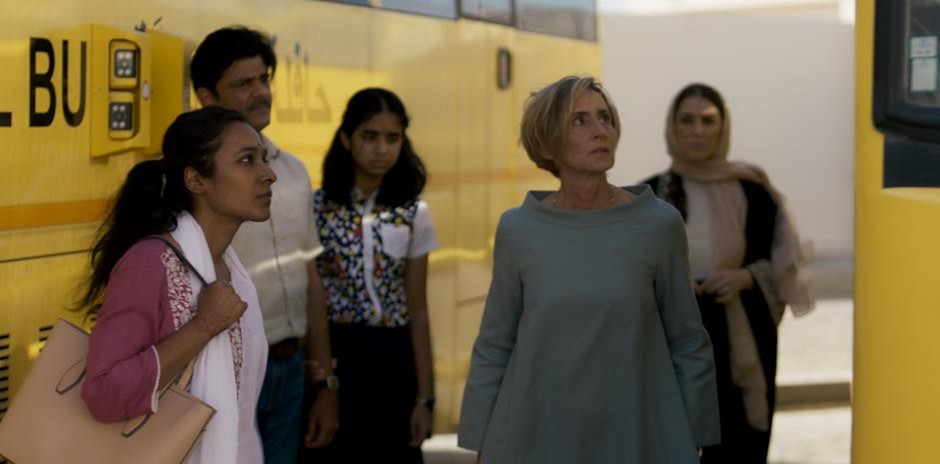 Yellow Bus is set to premiere exclusively on OSN+ and OSNtv following its screenings in theatres and international film festivals.