Ricoh Portable Monitor 150BW 
RICOH's Portable Monitor 150BW packs all the features you'd expect from an on the go display with an OLED touch sensitive panel, Wi-Fi connectivity and built-in battery. The unit also supports the RICOH Monitor Stylus Pen Type 1.
Design and hardware wise, the RICOH Potable Monitor 150 is super lightweight (the lightest in its category), packs a 15.6-inch display and operates with only a USB Type-C cable without need of an external power source.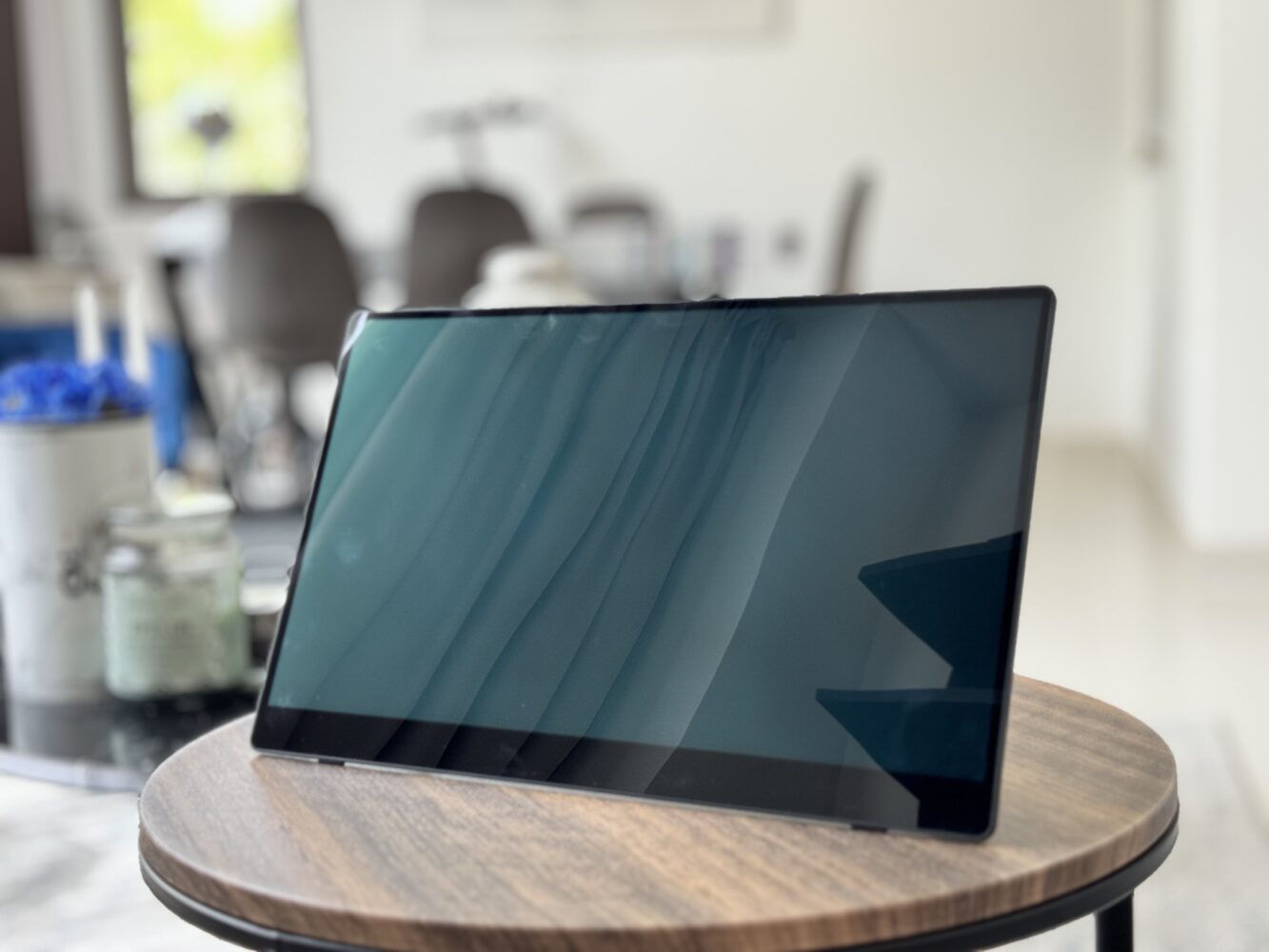 The casing of the display is matte black, with 2x 1.5-watt speakers on each side of the back panel, two control buttons, one for power on/off and another for WiFi/back. There's also a small rocker wheel to move up/down in menus which also acts as the OK button.
The display is surrounded by thin bezels along the side and top, with a bigger chin on the bottom of the screen. On the center back, you'll find two USB-C ports with DisplayPort Over USB support to connect devices and charge the monitor.
It also supports screen mirroring via Miracast, and RICOH Monitor Multicast for Windows driver, which lets you wirelessly multicast to up to five 150BW monitors at one time.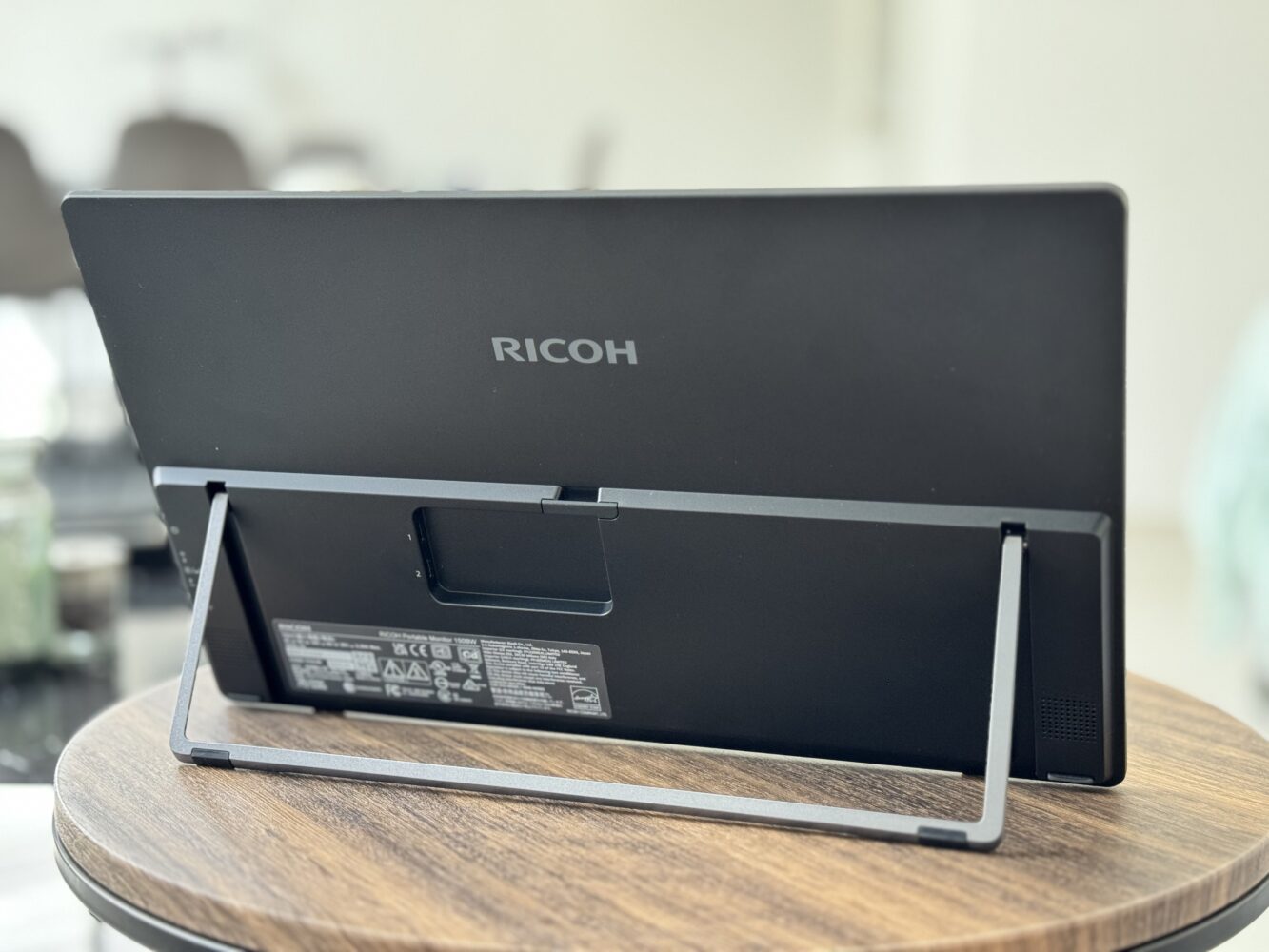 The metal adjustable stand on the back is sturdy, with a really solid hinge, allowing you to position the monitor in multiple angles based on your viewing preference.
Battery wise, there is a built-in 3,740mAh lithium-ion battery, which when fully charged lasted about 2.5 hours while streaming. It takes around 2 hours+ to full charge the battery again.
The RICOH 150BW display is a glossy 15.6-inch (OLED) screen with a full HD resolution (1,920-by-1,080-pixel) at 16:9 widescreen aspect ratio. The display quality was surprisingly impressive considering 1080p in today's standards seemed a bit regular.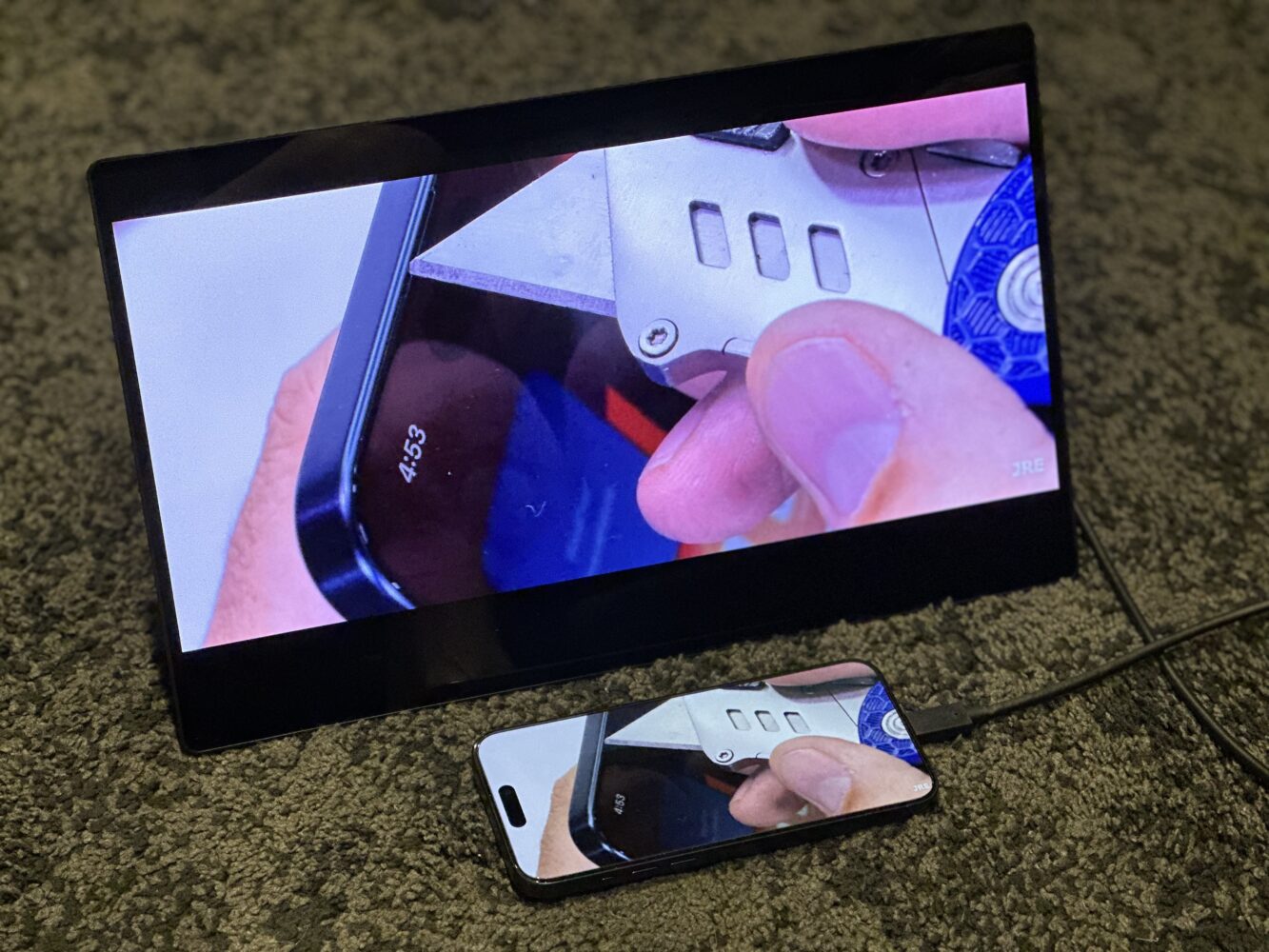 Color reproduction and clarity was top notch and the display overall is vibrant and bright with high contrast, deep blacks, and one of the brightest displays tested so far.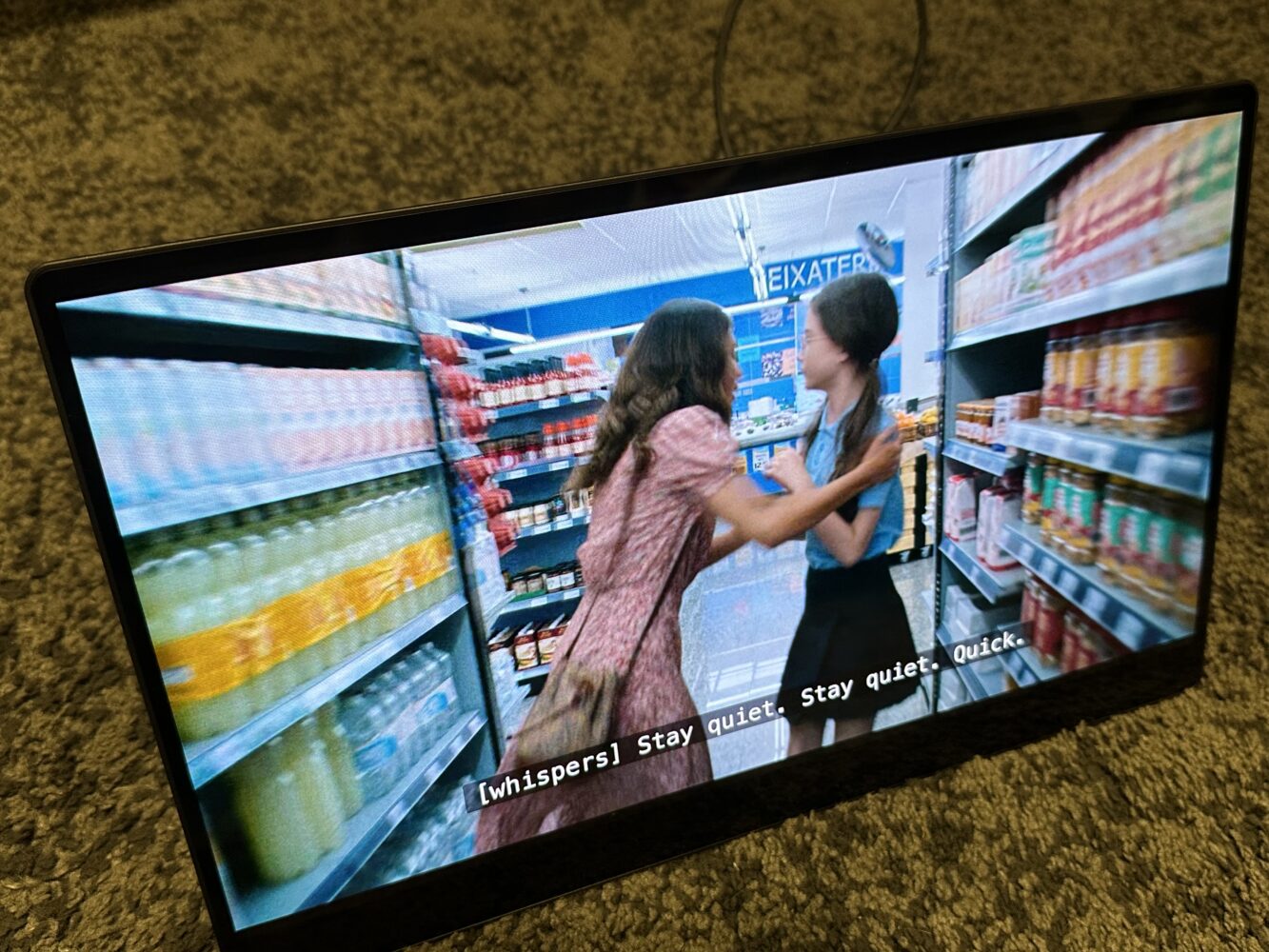 One thing which could have been done better is the sound coming out of the two back speakers, which are a bit low for my liking.
RICOH 150BW Specifications
Screen Size: 15.6 Inches
Resolution: 1920 x 1080 FHD
Aspect Ratio: 16:9
Panel Technology: OLED
Refresh Rate: 60Hz
Response Time: 1ms
Contrast Ratio: 1:100000
Brightness: 400 cd/m²
Built-in Speakers: Yes (2 x 1.5 Watt)
Stand: Tilt
Connectivity: USB-C x 2, Wireless Connectivity
Dimensions (WxHxD) 14.01" x 8.73" x 0.43"
Weight: around 715g
The Ricoh 150BW is a great portable screen which makes a great companion for traveling and on the go watching. Its performance puts it on the top of the list when it comes to portable displays.
Pricing
RICOH Portable Monitor 150 is priced at AED 2,374.00 excl. VAT
RICOH Portable Monitor 150W is priced at AED 3,200.00 excl. VAT
RICOH Monitor Stylus Pen Type 1 is priced at AED 331.00 excl. VAT