Let's dive straight into it, the Sony LinkBuds S are among the best wireless earbuds we've tried so far! The Sony LinkBuds S does a lot things right, from active noise cancellation, ambient awareness (transparency) modes that switch automatically based on activity, to auto-play and pause features.
Here's our review of the LinkBuds S.
Design and internals
The LinkBuds S are compact, weigh 4.8 grams, and sit nicely in the ear and are very comfortable to use for an extend period of time, thanks to a lightweight, recycled plastic materials used. They come with four sets of tips in different sizes. The rounded design looks very discreet while wearing.
The LinkBuds S are protected by an IPX4 rating which can handle some water splashes but definitely nothing more than that. The case is powered by a USB-C charging port on the back (no wireless charging), along with a rear button for pairing. The case comes with a LED on the front, and has a strong magnet that shuts the lid tightly.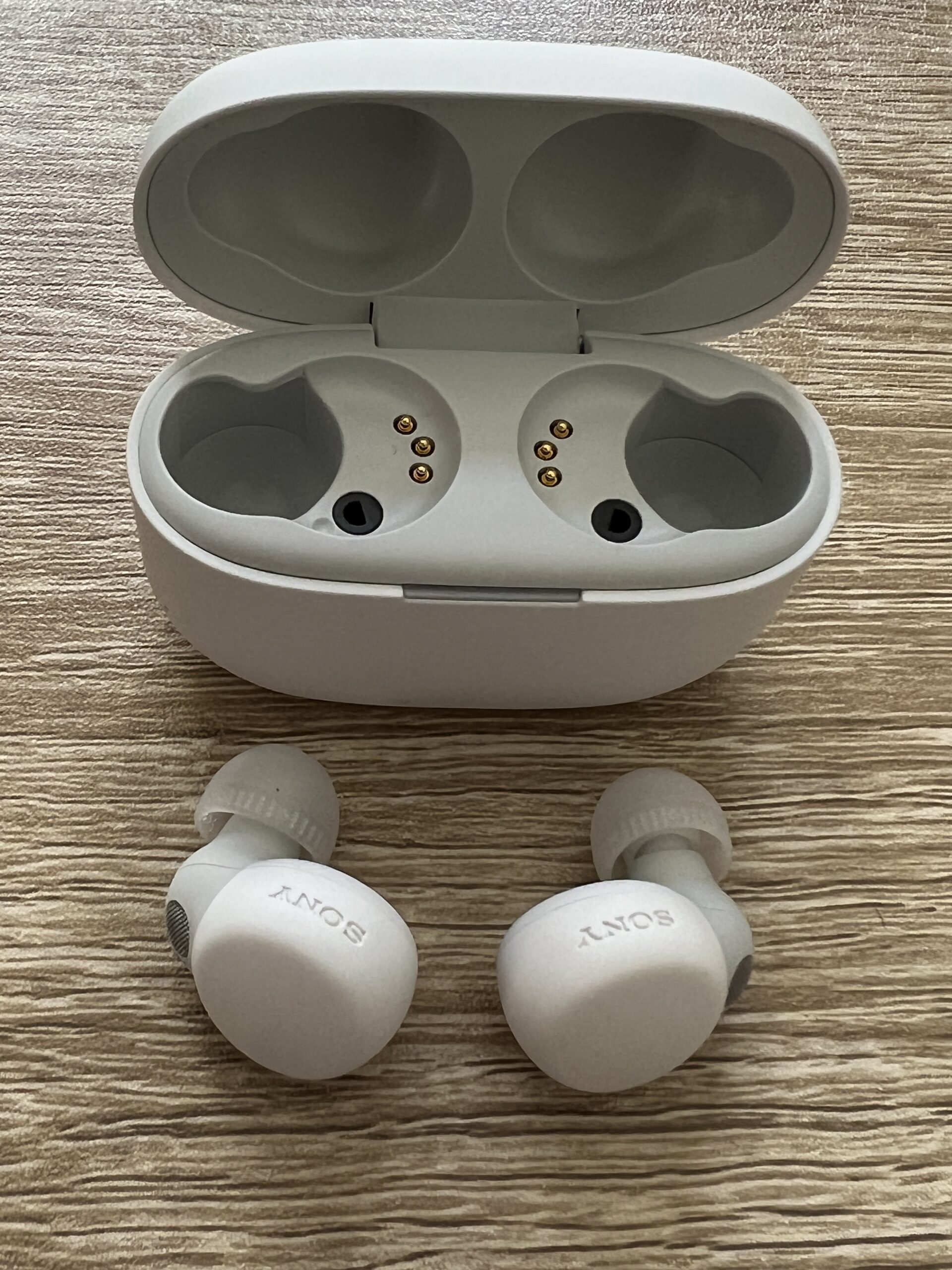 The buds come with active noise cancellation (ANC) and are packed with other technologies, including 360 Reality Audio, Digital Sound Enhancement Engine (DSEE) Extreme, LDAC, and Headphones Connect app support.
Controls
The LinkBuds S can be controlled in different ways. To start with of course, you can control playback from the connected Bluetooth music source. Additionally, each earbud features capacitive touch controls which can be customized.
Out of the box:
Right side: The right earbud can pause/play/skip audio,
Left side: The left earbud can toggle active noise cancellation and transparency modes.
The LinkBuds S support voice controls through Alexa, Google Assistant, and Siri.
Some of the things which the LinkBuds S do well, are detection of surrounding and auto changing the ANC/ transparency mode accordingly. For example, if you're walking on the street, the earbuds can detect that and opt for transparency mode to be aware of your surroundings, and then stench back to ANC once you step into a calmer environment. You can customize all these settings and listening preferences based on activity in the Sony app. LinkBuds S also detects Speak-to-Chat automatically, and pauses music when the earbuds hear that you're having a conversation.
Sound Quality & ANC
There is no doubt that the sound quality is up there with the best I have used. Noise cancelling is exceptional; using them in different environments such as airplanes, on the metro and even while biking, you would feel completely isolated, while getting a superb and crisp audio quality.
The new 5mm driver in the LinkBuds S reproduces crystal clear sound, good bass (don't expect powerful bass) and rich mid-ranges that delivers clear voices. You can activate the DSEE Extreme feature in the app, which attempts to restore lost information in compressed music files.
Overall, I have to say that the ANC, and as always with Sony, was great and did an excellent job in isolating in mostly all the scenarios I tased with. You can tap the left earbud in order to switch between ANC and ambient sound.
Battery
We've test the LinkBuds S and can confirm that Sony's claims that users can get up to 6 hours continuous playback with ambient noise for, and 9 hours with ambient noise turned off are pretty much accurate. Additionally, a 5-minute quick charge of the case will get you up to an hour of additional playback.
Verdict
There is really nothing to complain about here, the LinkBuds are excellent wireless earbuds that sound great, paired with solid active noise-cancellation and a lot of other useful features that makes them highly recommended!