Design & Build
There is some flex to the metal chassis, but it is quite minimal to the extent I had to apply significant strength to test this design.
Below the chassis, we have an ergo lift design for better airflow, which helps the eight-core CPU stay warm; the lift system does not feel invasive while used on the lap either, so that's a win for Acer in that department.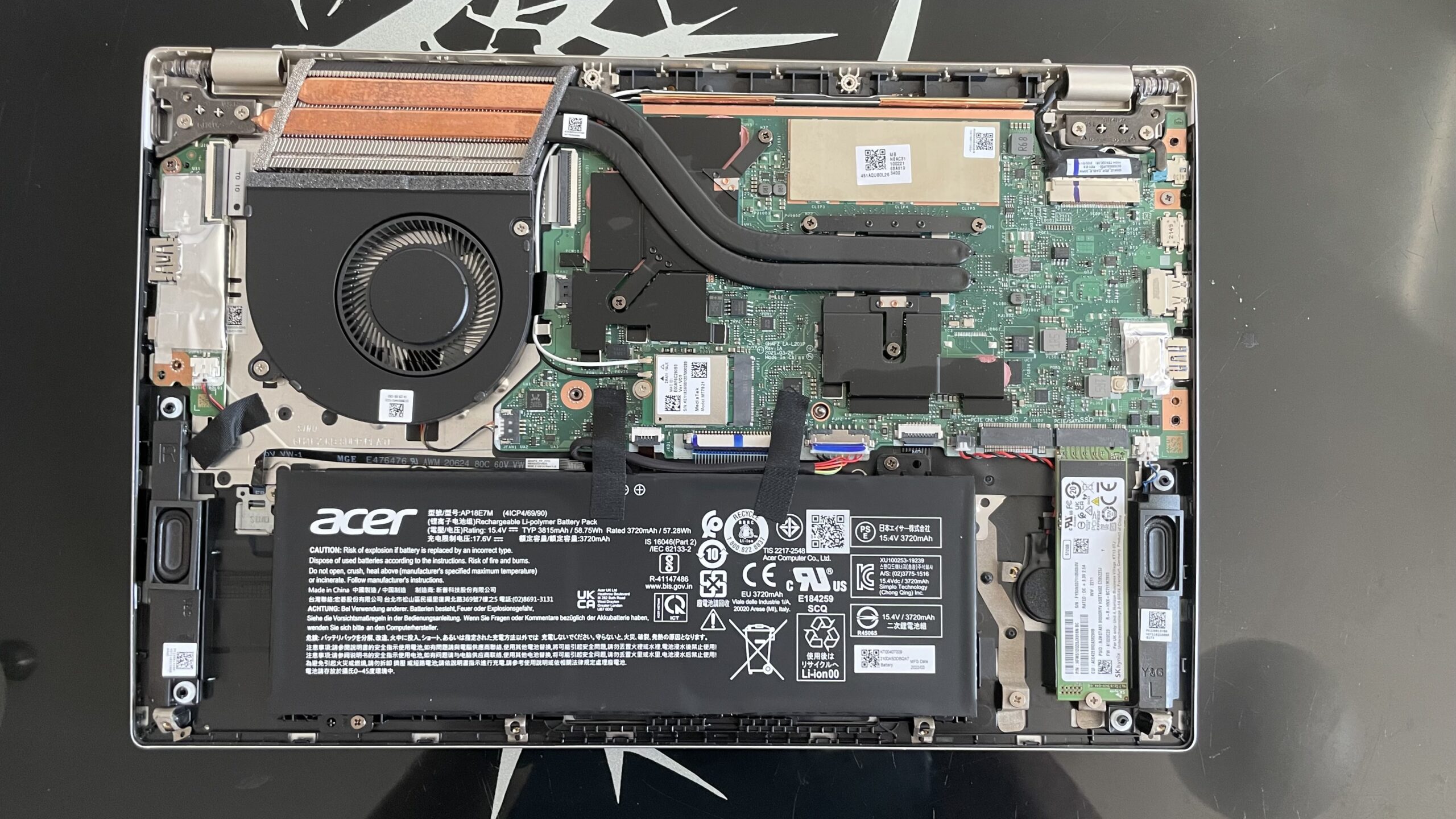 Acer should try using all the space on the inside of the laptop. This also results in the laptop's chassis vibrating while the audio is playing.
The laptop feels like carrying a small chunk of metal at 1.39 kg. It feels heavier than it is. Its dimensions are 17.90 mm * 322.8 mm*212.2 mm(hwd).
Performance
Overall, the Swift has solid performance, and I would not expect any less from the eight-core Ryzen 7 5700u processor, GTX 1650, and 16GB of ram.
| | |
| --- | --- |
| Processor | Ryzen 7 5700U |
| Graphics | GTX 1650 4 GB GDDR6 |
| Ram | 16GB LPDDR4X |
| Storage | 512gb ssd (475gb usable) + expansion m.2 |
| Display | 14-inch, 1,920×1,080-pixel display |
| OS | Window 11 2H |
This machine is great if you intend to work on massive excel sheets, video streaming, and maybe some light gaming at low settings. But anything more would push it too hard, given its slim & light profile.
Some tasks pushed the fans to go full throttle, such as streaming video, so a pair of good headphones might be the perfect accessory for the Swift X.
Acer has paired a fast drive with the machine with read speeds of 3591 MB/s and writes of 2791 MB/s
Screen & Battery
The screen is a 14-inch 16:9 1080p display; while it's not the brightest screen in the world, it functions just fine. The screen is an IPS display and is best used in a dimmer environment.
Keyboard & trackpad
The trackpad feels smooth and comfortable, while the keyboard has no comments from me. There is also a fingerprint reader for you security nerds out there.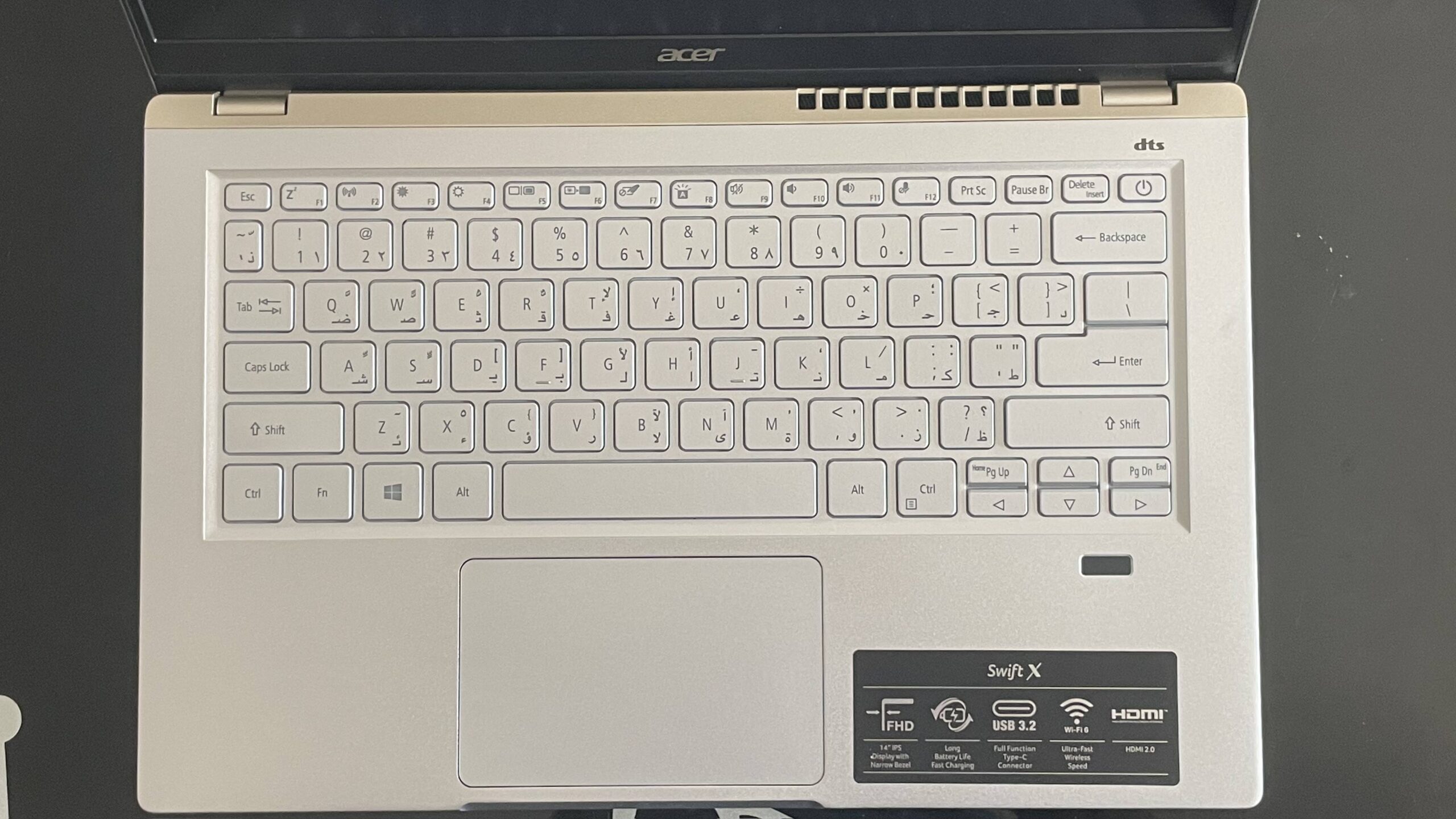 Speakers & webcam
The webcam quality has a lot of noise, so you won't need to clean up too much for a call. On the other hand, the speakers are audible, but nothing too crazy.
Ports & connectivity
Connectivity is standard at best with HDMI and USB-A ports, no thunderbolt, but there is a USB-C, and the proprietary barrel charging plug from the ye old days remains. The USB-C port, however, makes up for the barrel plug with support for charging over it.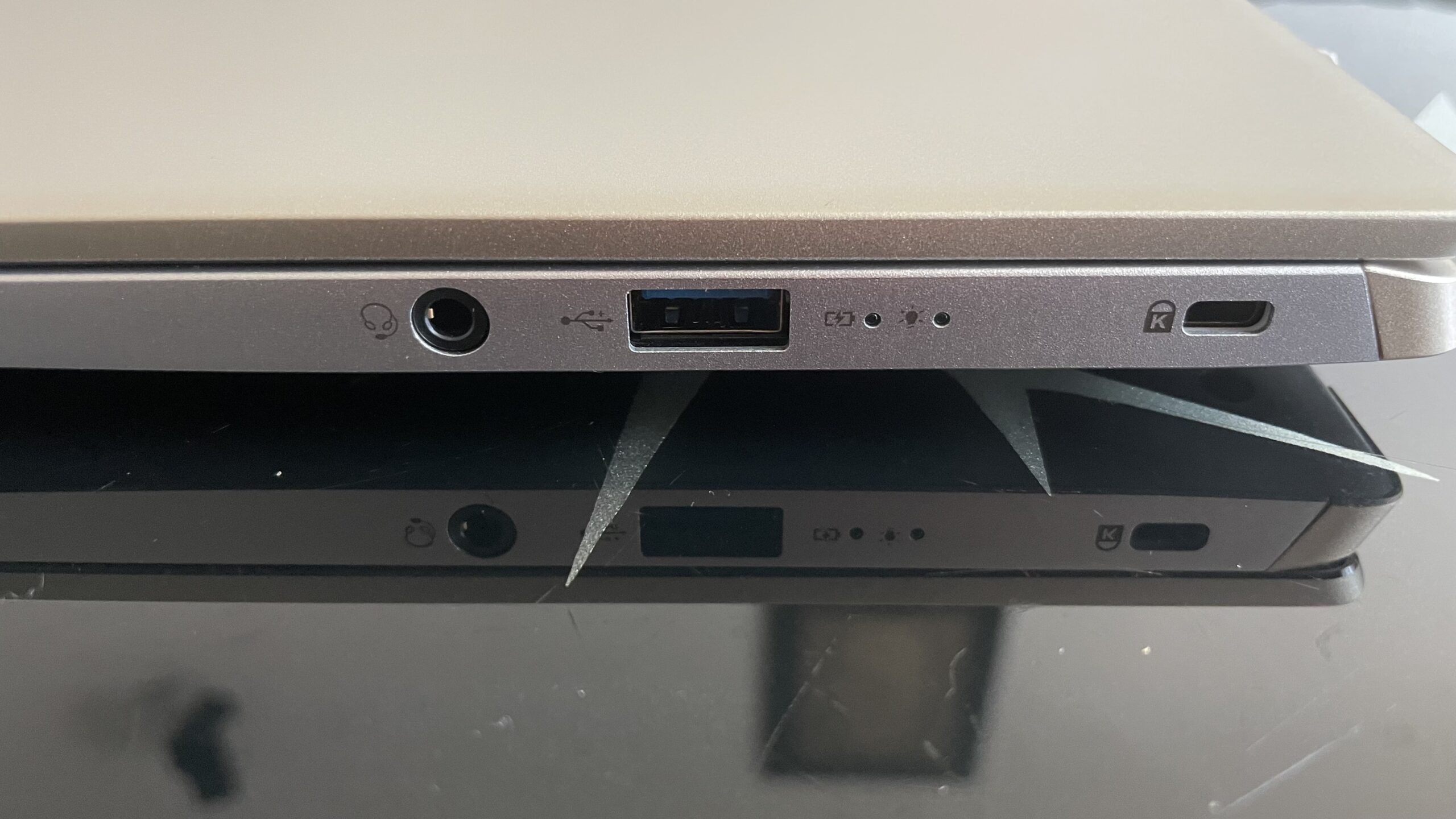 You should have no issues connecting multiple peripherals like a mouse or a keyboard, but anything more would require a USB splitter.
Conclusion
Acer's new swift X is a stable laptop for those who want something portable, but it doesn't do anything to wow users and stand out like its cousin, the Acer Vero.