Design and build 4 out of 5

KEYBOARD & TRACKPAD 4.5 out of 5
This is the first time we are looking at the Acer Swift Edge 16, Acer's more entertainment-focused range of laptops.
Design & Build
For a machine that is quite slim and light, the flex is non-existent. Considering it is a larger 16-inch laptop, it weighs just 1.2 kilos. The laptop might seem big from afar, but once up close, the lighter chassis more than makes up for it. (HWD 13.95*356.7*242.3)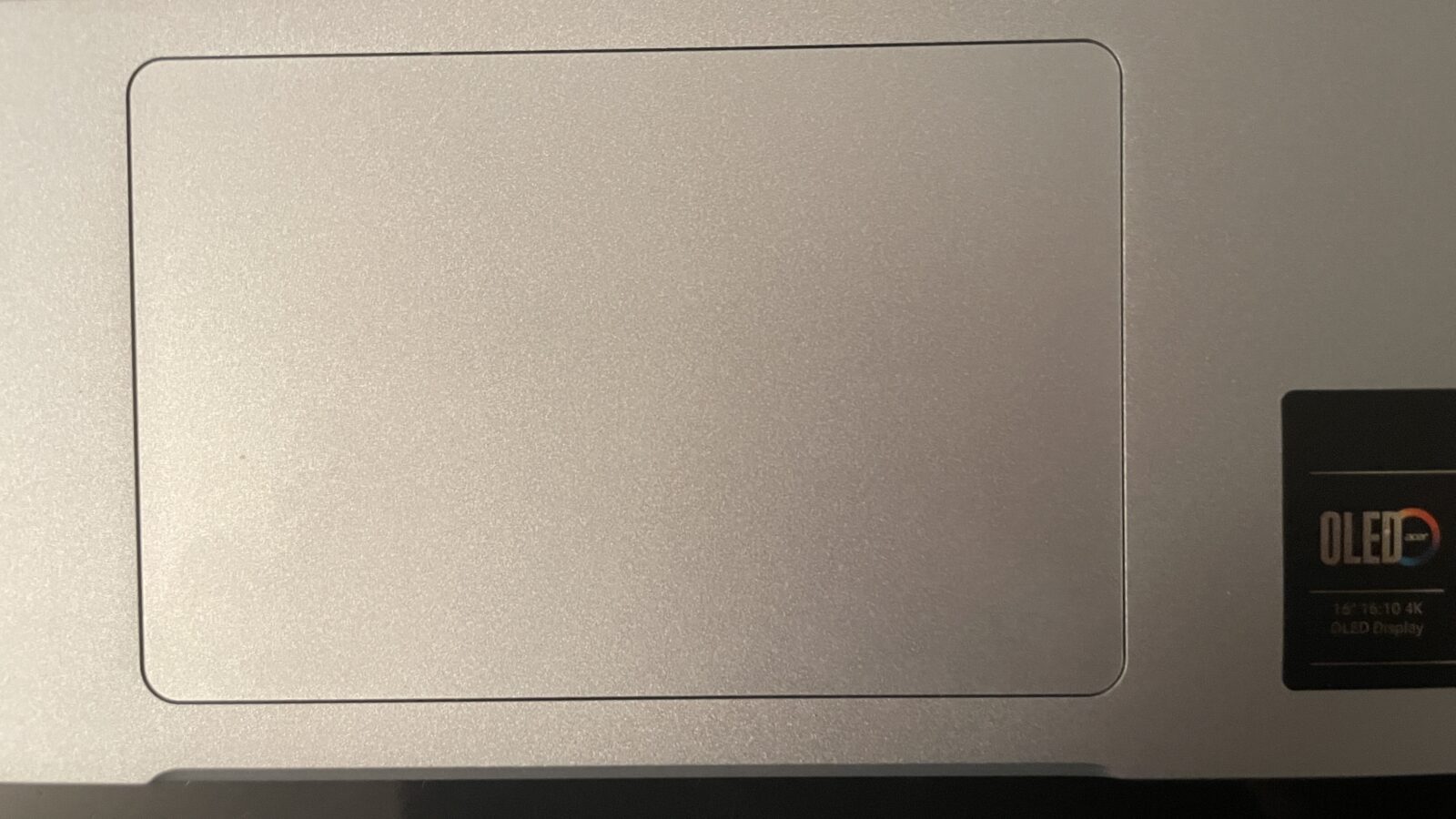 You won't notice any fingerprints on the chassis but they are quite visible on the trackpad.
Performance
| | |
| --- | --- |
| Processor | R7-6800U – 8 cores 16 threads upto 4.7 GHZ |
| Graphics | AMD Radeon 680M – 12 cores @2200MHZ |
| Ram | 16GB LPDDR5 Dual Channel(soldered) |
| Storage | 512GB SSD( 400GB usable) |
| Display | 16-inch, 3840×2400-pixel OLED display |
| OS | Window's 11 |
The Edge features an eight-core Ryzen 6800u series of processors; while it has processing power, it won't be crunching crazy numbers while video rendering since it runs an integrated GPU.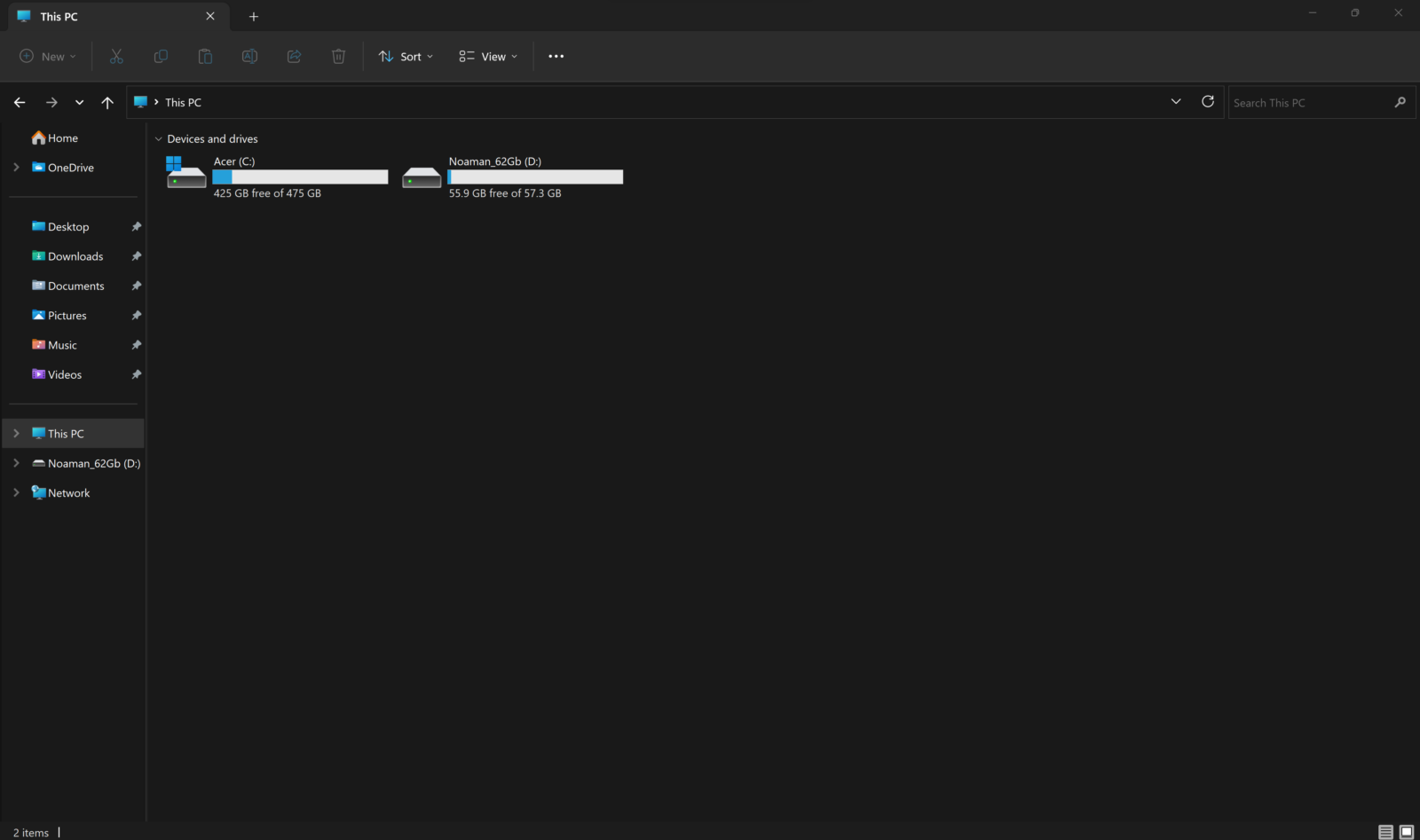 While we aren't big fans of soldered memory here at absolute geeks, considering the machine's thin and light profile, we can understand why Acer chose to go in this direction. The Edge has 16 GB of LPDDR5 RAM.
The storage is upgradeable with an additional m.2 for a second NVME drive upgrade. Our model came with 512 GB of storage.
Screen & Battery
The screen is a beautiful 16-inch OLED display with 4k resolution(3840X2400), perfect for watching movies and light content creation. The battery is respectable, considering this machine has a low-wattage CPU.
I was able to get around 6 hours of battery life with 50% brightness. With performance mode on and standard web browsing and 100% brightness, I was able to get 3 hours of power which is good enough if one wants to power through some TV shows. Fair warning, the fans to ramp up quite audibly when in performance mode.
I had the machine for almost three weeks of which it stayed off for a week and only lost 25% of power on standby mode. This is quite interesting since most Windows laptops are dead the very next day!
While the old screen is beautiful and the glossy display is a fingerprint magnet, I would recommend being very careful here to not get any fingerprints on it and keep a microfiber cleaning cloth handy.
Keyboard & trackpad
Glass trackpads are the gold standard here, and Acer does not disappoint. It is clicky, smooth, and accurate. The keyboard feels quiet and roomy, with a lot of room to rest one's hand while typing. There's not a lot that can be said here about the keyboard and trackpad which we hope is something that Acer can carry over to the next generation.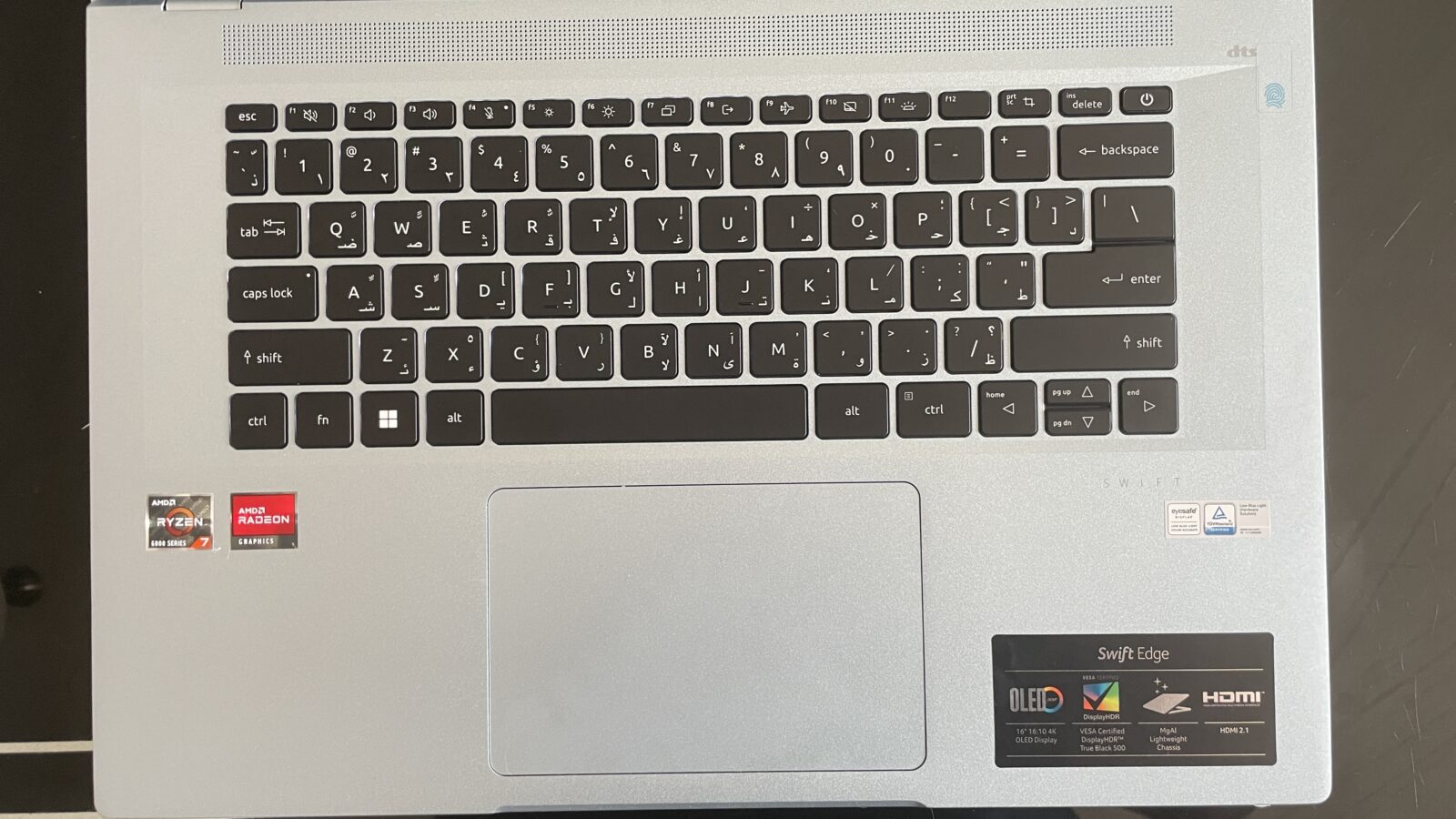 Speakers & webcam
The speakers are loud and audible. While they don't reach the same quality level of the fruit-flavored competition, they do punch in their own weight class. The audio grills on the top of the keyboard are just for show and the speakers are on the bottom.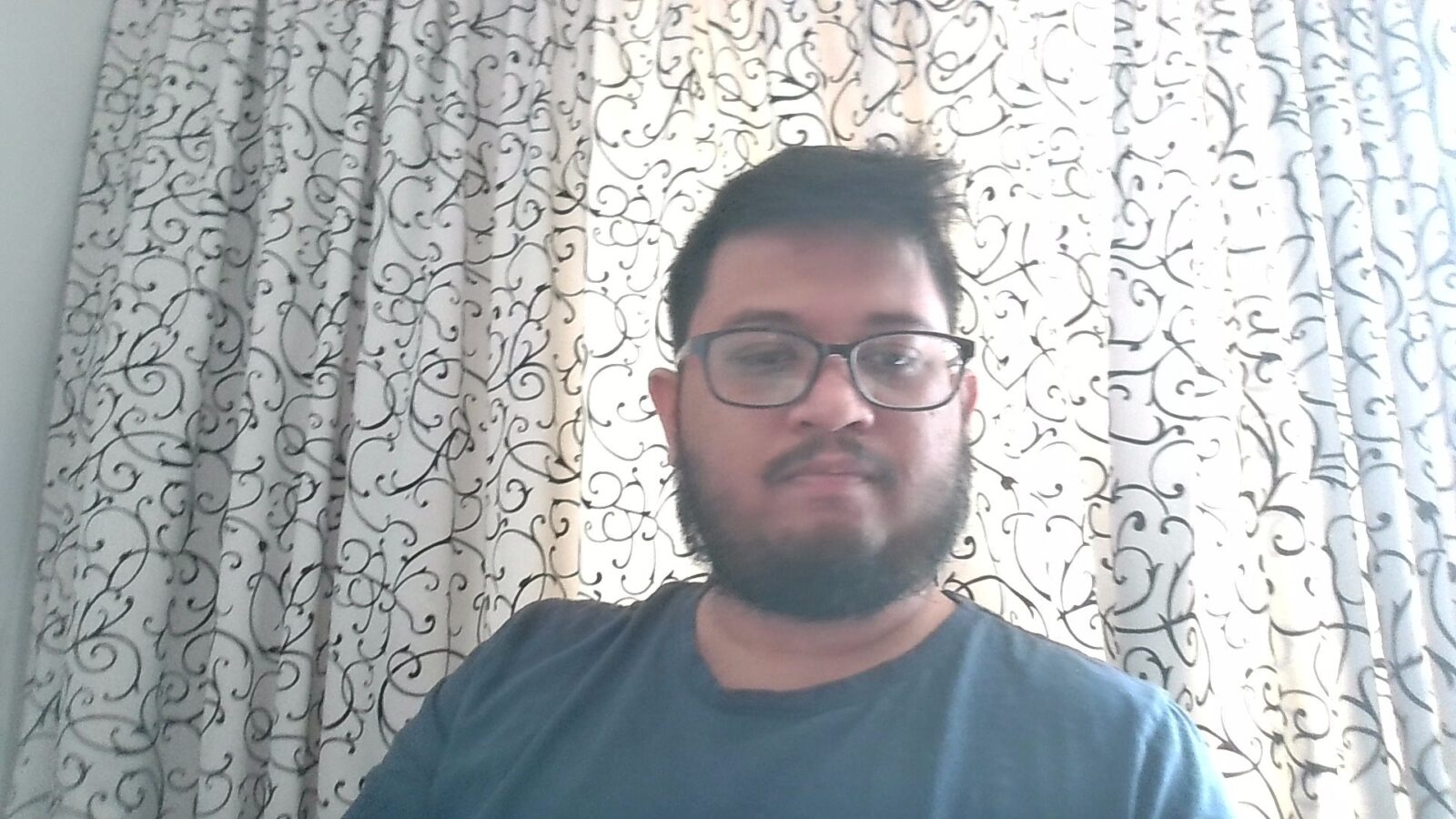 The webcam is not too amazing but it will get the job done.
Ports & connectivity
On the left:
USB 3.2 Gen 2 type c ports two ports (type-C)
USB 3.2 Gen 1 type-A port
HDMI
On the right:
USB 3.2 Gen 1 type-A port
3.5mm jack
Kensington lock
While the port selection is respectful, there is no RJ-45 ethernet jack so if you want to be connected to the net it's either wifi or a USB dongle. One thing I appreciated about this machine was that there is no power barrel port for charging rather charging happens over the two USB-C ports
Conclusion

While we look at last year's model, it is a strong contender for those looking for a media beast. I would have liked to check out the Ryzen 7000 series CPU here, but the 6000 series is reasonably competent too.