I take a good look at my smartphone with all its cool features and intuitive apps, and all of a sudden, I wish I could play snake again. The OG, straight up black and white, pressing four and six and two and eight snake.
This is Throwback Thursday, and we are going to rewind to the year 2000, the birth of the first millennial, the end of the eventful 1900s, and most relevant to this piece, the release of the ever-reliable Nokia 3310.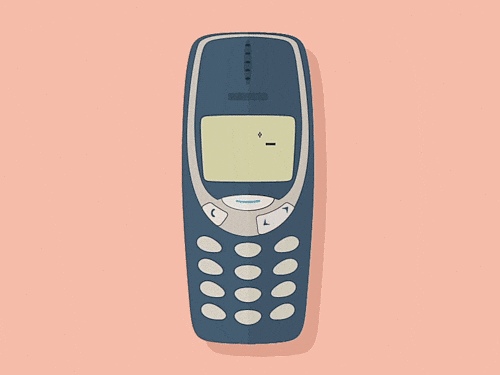 Remembering 3310
Nobody, and I mean nobody, can forget the charming dark blue and silver of one of Nokia's cornerstone cellular devices that paved the way for sleek and compatible mobile phones of the new century.
There really used to be a time when cell phones were mostly used for texting and making a phone call (cue the creative SMS with a rose fashioned out of commas and quotation marks), back when we were probably smarter than our digital dandies, and the 3310 really gave us this sense of connectivity.
That's not to say the 3310 was lacking in features. To the contrary, it was way ahead of its time when it came out, with such facets as a calculator, stopwatch and a reminder function to name a few.
Not too heavy, slick button action, this was a world class addition to usher us into the new realm of multi-purpose cellular interactivity.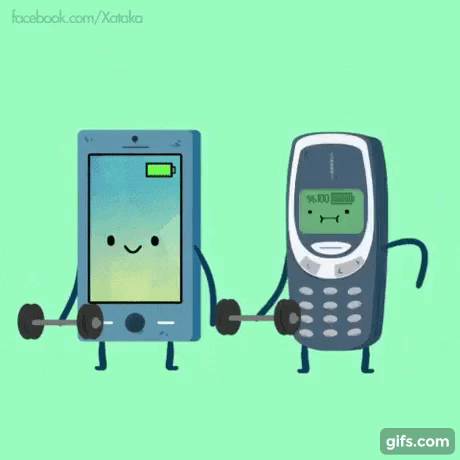 Snake II
Arguably the most popular feature of the 3310 was Snake II. The game that would have you craning your brain as you got the worm on the screen to turn into a python, all the while trying to avoid friendly fire (making bodily contact).
You could spend hours, literally hours, manoeuvring the black and white dotted serpent, with each level getting increasingly challenging. The snake moved faster as its limb extended, and you had to have quick reactions and excellent hand-eye coordination to make sure you kept it growing until the very end.
The best part? The game never lagged, never crashed, and you didn't have to purchase any tokens to level up. You couldn't buy your way to the top like you can with modern mobile games, everybody started out on a level playing field, and as long as you had enough battery (which was hardly ever a problem with the 3310), you were good to go at a game that remained true to itself.
The only person you competed with was yourself. If you manage to level up, good for you, if not, then try, try again. It was a game that promised little, and delivered so much, it was pure entertainment for the sake of entertainment, and not a scam to get you to pay thousands for patronising perks.
Maybe we could argue that Snake II is ultimately the greatest mobile game ever to be created, a bold statement indeed with Pokemon Go, Star Wars: Galaxy of Heroes, and other super intricate, detailed games available for "free" today. But many of us would swear by it, especially if you recall the thrill of beating your own highest score.
3310's comeback
In 2017, Nokia decided to go all retro as part of some elaborate marketing scheme and brought the 3310 back (released February 2018). In 4G. That's right, it's not the familiar blue and silver, pure monochromatic haven of cellular bliss, but something more like a quietly unassuming nephew that sits at the table with jaded uncles.
It's a "smarter" multicoloured version that no longer relies on 512 MB of RAM, no sir, not since you can now put in a microSD card of up to 64 GB to give yourself extra storage space. What do you need the extra storage for, you ask? Oh that's right, the 2MP camera hastily chucked on, because we can't have a cellphone without a camera these days, am I right?
Okay, admittedly, it doesn't look too shabby. The design is sleeker, the screen clearer, oh and Snake has been given a fresh palette of colour (orangey-yellow). It is kind of weird that you could be browsing Facebook with 4G connectivity, and then hit up snake for a little old school gaming action, but I guess it works for our millennial pals.
As for durability? Well, why don't you see for yourself in the video below. You got it, the tamer version for the snowflake generation.
Did you enjoy playing Snake II back in the day? Would you play it again on the new 3310? Let us know in the comments section below.