AGMC, the official distributor of Geely vehicles in the UAE, has announced the launch of the all-new Geely Tugella in the UAE. Tugella features an iconic 14-degree fastback coupe design that combines elegance with superior aerodynamics, alongside a raft of exciting technology, unrivalled performance and incredible value at a starting price of AED105,900.
Defined by leading features such as an L-shaped asymmetrical cockpit – an innovative design offering unmatched visibility and easy-to-reach controls – and outstanding driver and passenger comfort, all underpinned by Geely's pioneering Compact Modular Architecture (CMA), the all-new Tugella allows customers to discover the joy of a premium driving experience. The sportback's elegance and superior aerodynamics are the result of the 14-degree golden ratio unbroken roofline extension from the top of the windshield down to the tail of the car.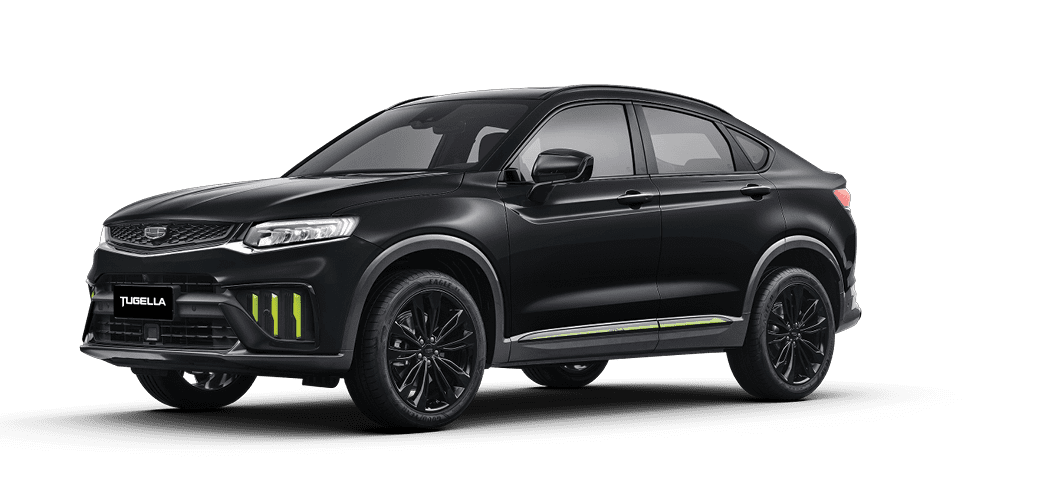 The Geely Tugella elevates driving to a new level with its 2.0-litre turbocharged four-cylinder direct-injection engine, providing a power output of 238hp and torque of 350Nm. Its Aisin 8-speed automatic transmission and BorgWarner's fifth generation 4WD system ensure superior road handling through even distribution of power between its axles. This sophisticated combination of powertrain and chassis technology enables the Tugella to accelerate from 0 to 100km/h in just 6.9 seconds – setting the stage for a thrilling driving experience on the UAE's roads.
The Tugella's list of features includes top-of-range industry benchmarks such as keyless start, Electric Parking Brake, and adaptive cruise control system, in addition to a bundle of impressive safety and driver assist functions such as a 540° camera, Hill Start and Descent Control, Blind Spot Detection, Rear Crossing Traffic Alert, Lane Departure Warning and Speed Limit Identification Function (SLIF). An in-built wave radar scans blind spots to ensure driving safety, especially when reversing at low speed – where pedestrians and vehicles approaching laterally can be detected in real-time.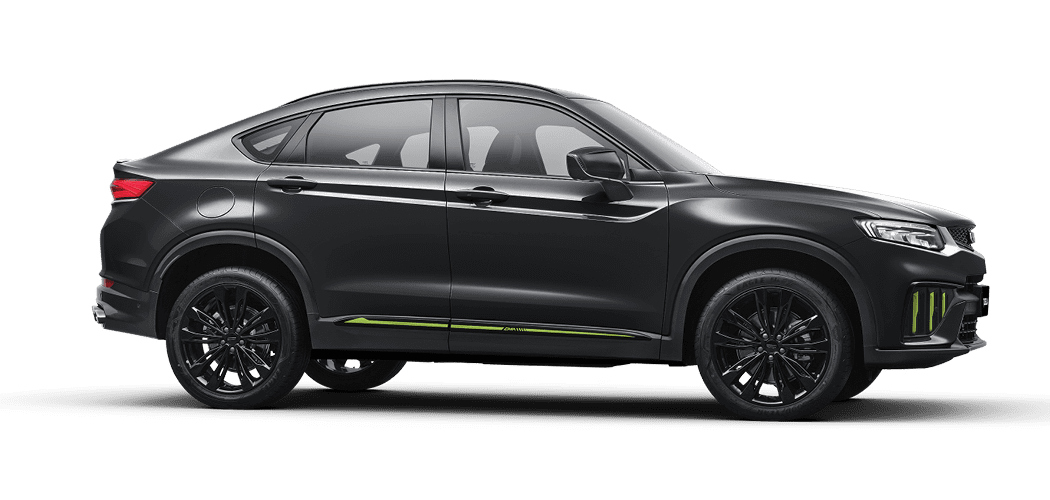 A key highlight of the Geely Tugella's interior is the Interstellar Aurora Cockpit featuring a seamless blend of superior technology, a jet plane throttle-inspired gear shifter, and an 8-color ambient light display that changes as per the selected driving mode – Normal, Eco, Sport, Snow/Sand, or Off Road.
The latest intelligent vehicle technologies turn the Tugella into a smart car providing greater connectivity and convenience, while the high-tech dual 12-inch screen can also display Advanced Driver Assistance Systems (ADAS) functions that make every journey safer. The 12 discreetly installed Bose speakers ensure that all on board can revel in a truly immersive sound experience. The all-new Geely Tugella's sporty exterior is complemented by its array of colour options, including crystal black, titanium silver, moonstone white, deep ocean blue, and amber red. 
Find out more about the Geely Tugella here.