Apple confirmed that it will no longer use leather in any new products, including iPhone accessories, and watch bands.
Apple is introducing a new FineWoven Case with MagSafe and FineWoven Wallet with MagSafe, made from a durable microtwill with a soft, suedelike feel. The material is made from 68 percent post-consumer recycled content and has significantly lower carbon emissions compared to leather.
For the Apple Watch, Apple is introducing FineWoven with a suedelike feel, and is available with the Magnetic Link and Modern Buckle bands. The popular Sport Loop band has been redesigned to include 82 percent recycled yarn. All new Apple Watch Sport Loops are carbon neutral.
Apple worked with Nike and Hermès on more environmentally friendly band collections. The Nike Sport Band now contains 32 percent or more recycled fluoroelastomer, including colorful flakes made from excess bands that create a randomized pattern, making each band unique, while the Nike Sport Loop with a space-dye pattern repurposes yarn from previous seasons.
A new collection of Hermès bands draws on the house's rich history in textiles and craftsmanship. Two new woven bands are introduced: Toile H is an interpretation of the brand's signature checked canvas, and Twill Jump is a rich solid color with contrasting details. The first-ever knitted band for Apple Watch, Bridon, is hand-braided with a bold chevron pattern, while Kilim is made of sporty, waterproof molded rubber and has a deployment buckle. A classic new watch face, Hermès Radial, complements these four new band styles.
FineWoven bands for the Apple Watch start at AED 399 and will be available to purchase here.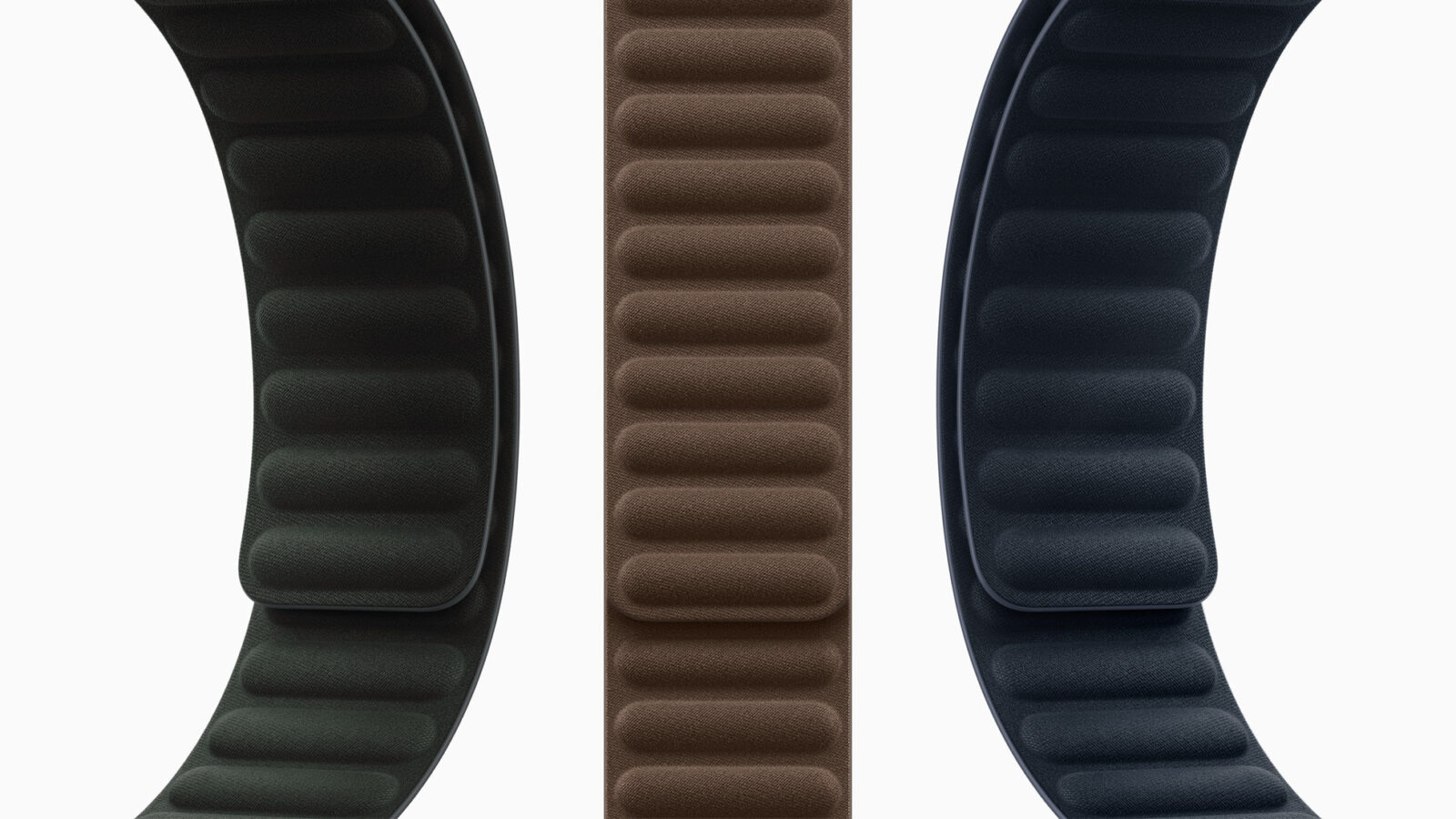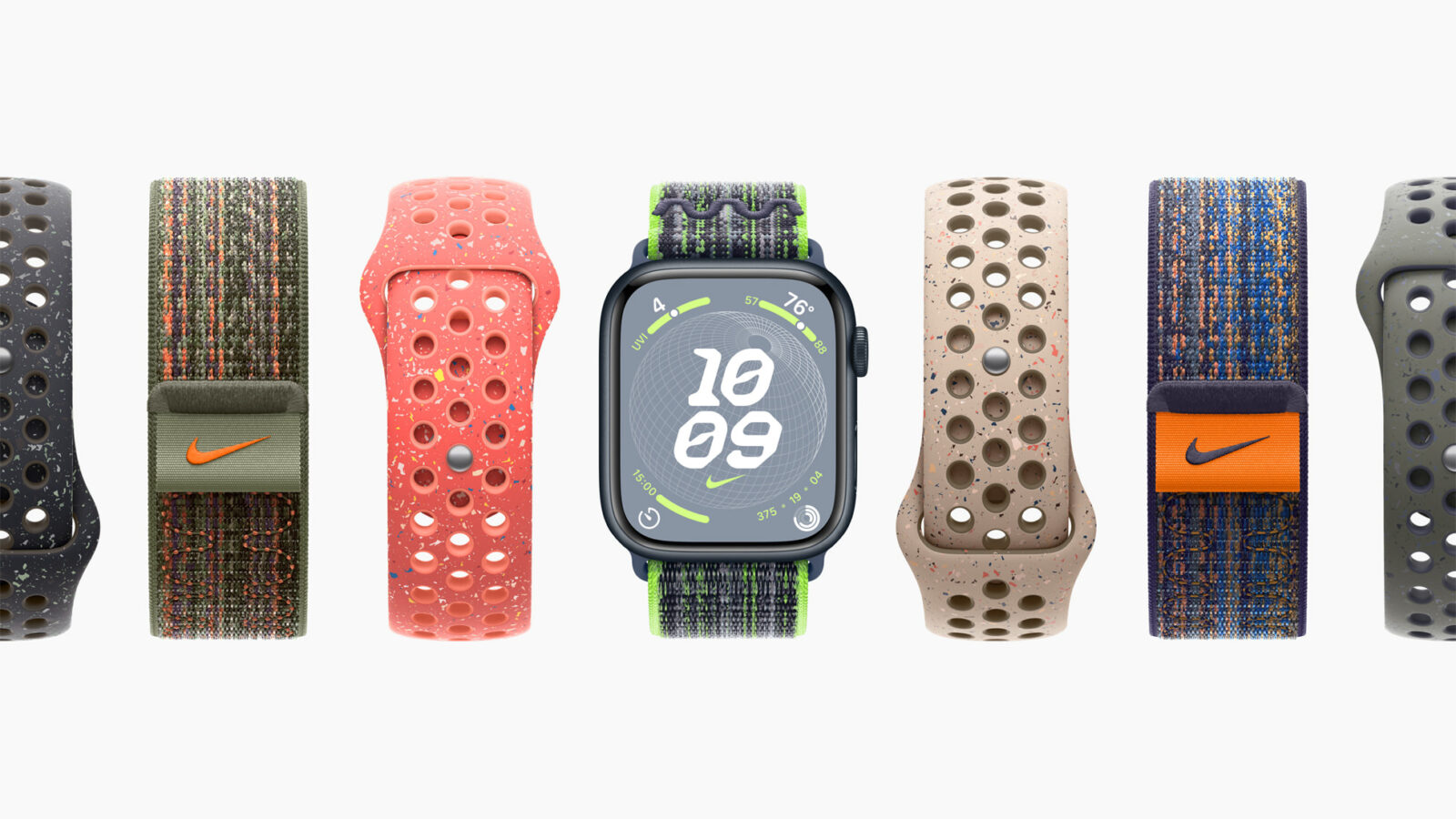 FineWoven Wallet with MagSafe and FineWoven Case with MagSafe will both be available for AED 269 in five new colors for the iPhone 15 lineup: black, taupe, mulberry, pacific blue, and evergreen. In addition to the iPhone 15 Pro and iPhone 15 Pro Max Clear Case, available for AED 219, a Silicone Case with MagSafe will be available for AED 219 in black, storm blue, clay, light pink, guava, orange sorbet, cypress, and winter blue. All the new cases can be found here.