AmazingThing, has announced the launch of its Titan Pro and Titan Edge magnetic phone cases following the iPhone 15 launch. AmazingThing have also launched an array of magnetic accessories, compatible with the new phone cases including a Wallet Set, Grip Ring Set and Holder Case.
Both the Titan Pro and Titan Edge Phone Cases have been engineered to provide protection for the latest iPhone 15. These cases offer impact resistance, shock absorption, and raised edges to safeguard against drops, bumps, and everyday wear and tear.
The Titan Pro and Titan Edge phone cases boast an ultra-slim profile that seamlessly complements the aesthetics of the iPhone 15.
Titan Edge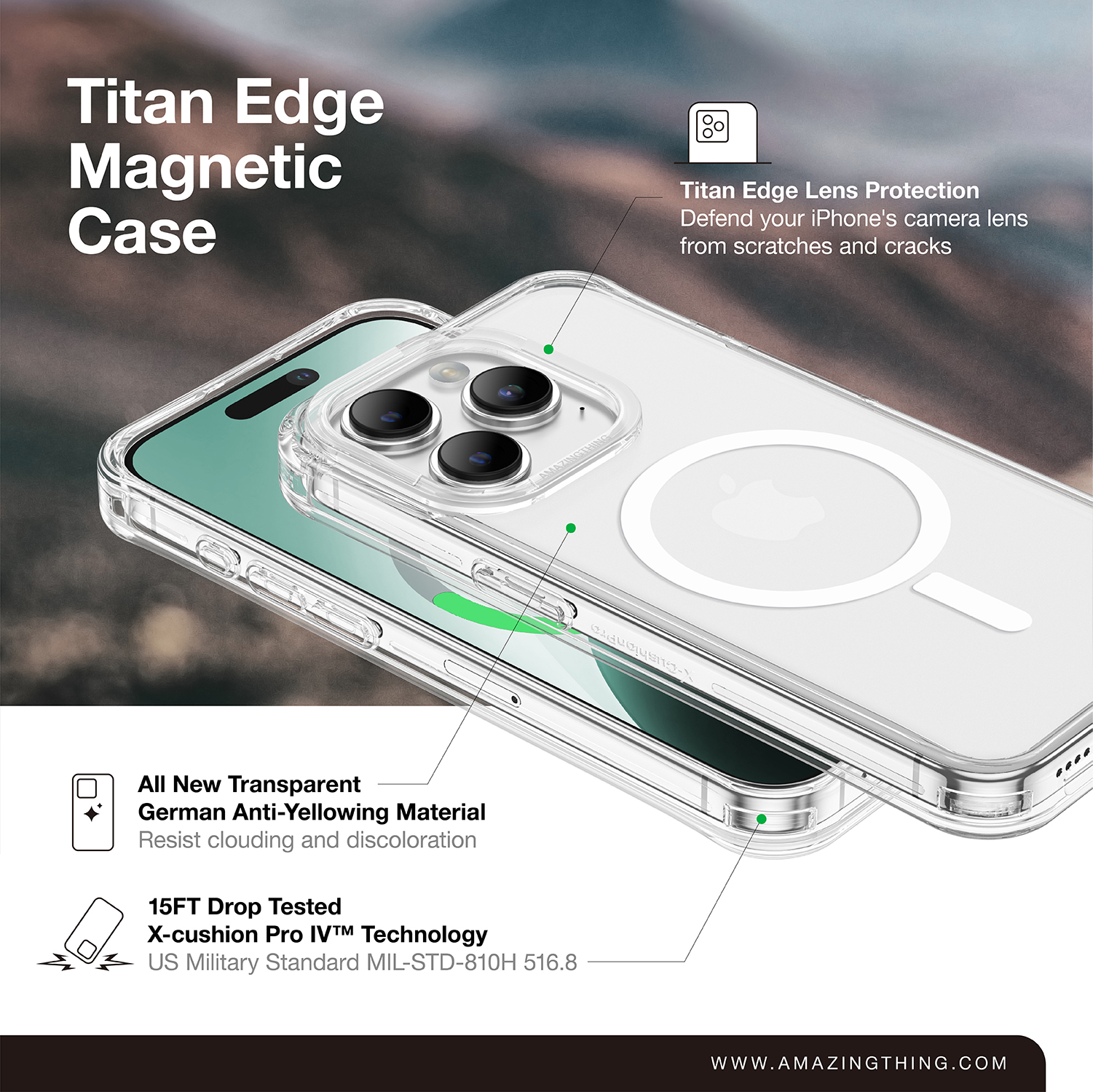 The reinforced Titan Edge Lens Protection and advanced X-cushion Pro IV technology ensure that the iPhone remains shielded from the rigors of everyday use. With an exceptional 15ft drop-proof capability, Titan Edge offers unrivalled peace of mind, giving users the confidence to use their iPhone freely, knowing it is well protected.
Titan Pro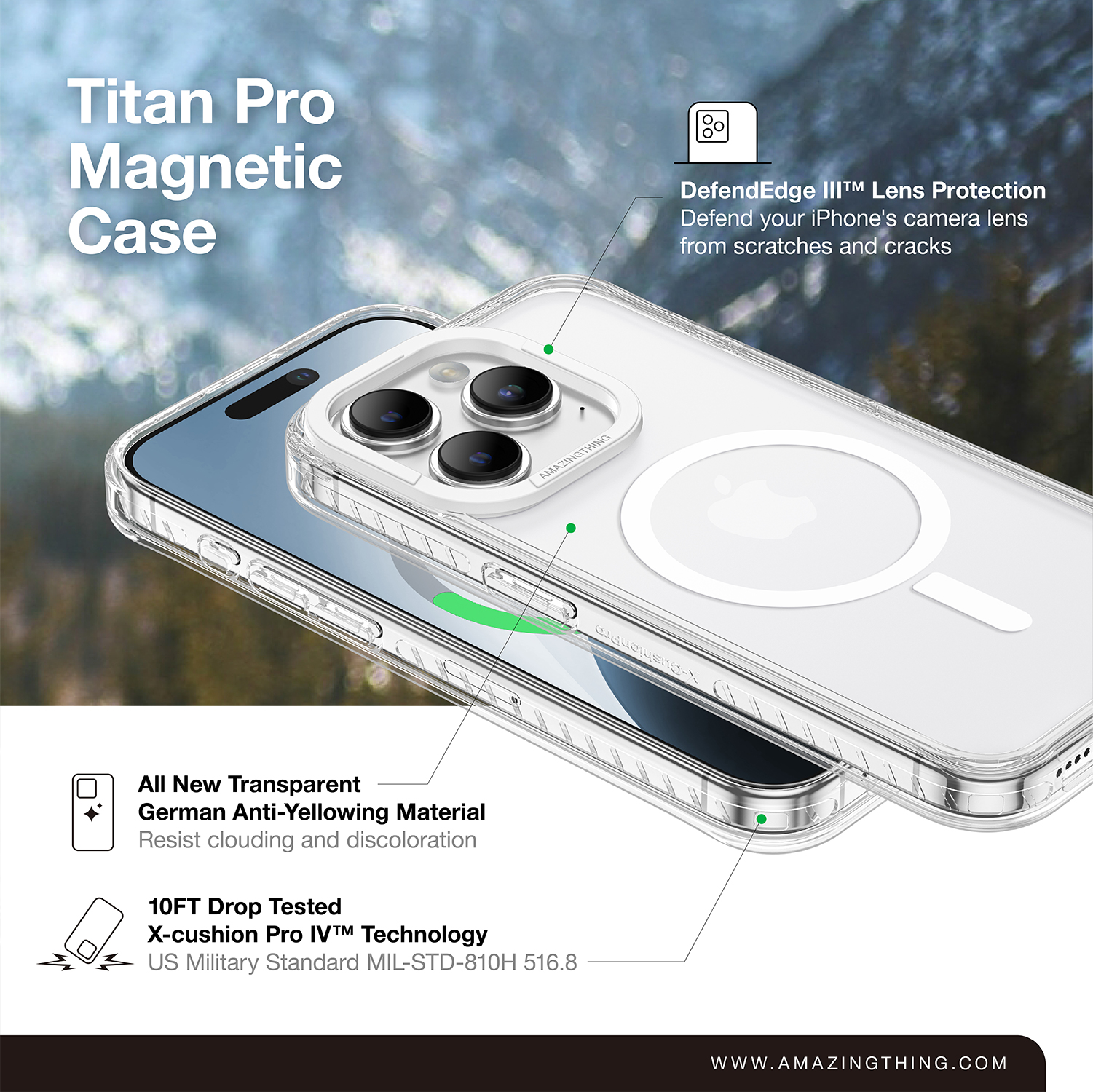 The Titan Pro from AmazingThing is renowned for its iconic design and unbeatable defence, thanks to its advanced X-Cushion Pro IV Tech. This case retains its slim and transparent form factor while offering robust protection, making it a top choice for fans worldwide.
Accessories 
Another design feature of the Titan Collection is its ability to utilise a range of new magnetic accessories, which are available for it. AmazingThing has created several accessory sets and functions to simplify the user's lifestyle and work environment by providing extra functionality:
Titan Pro Mag Wallet Set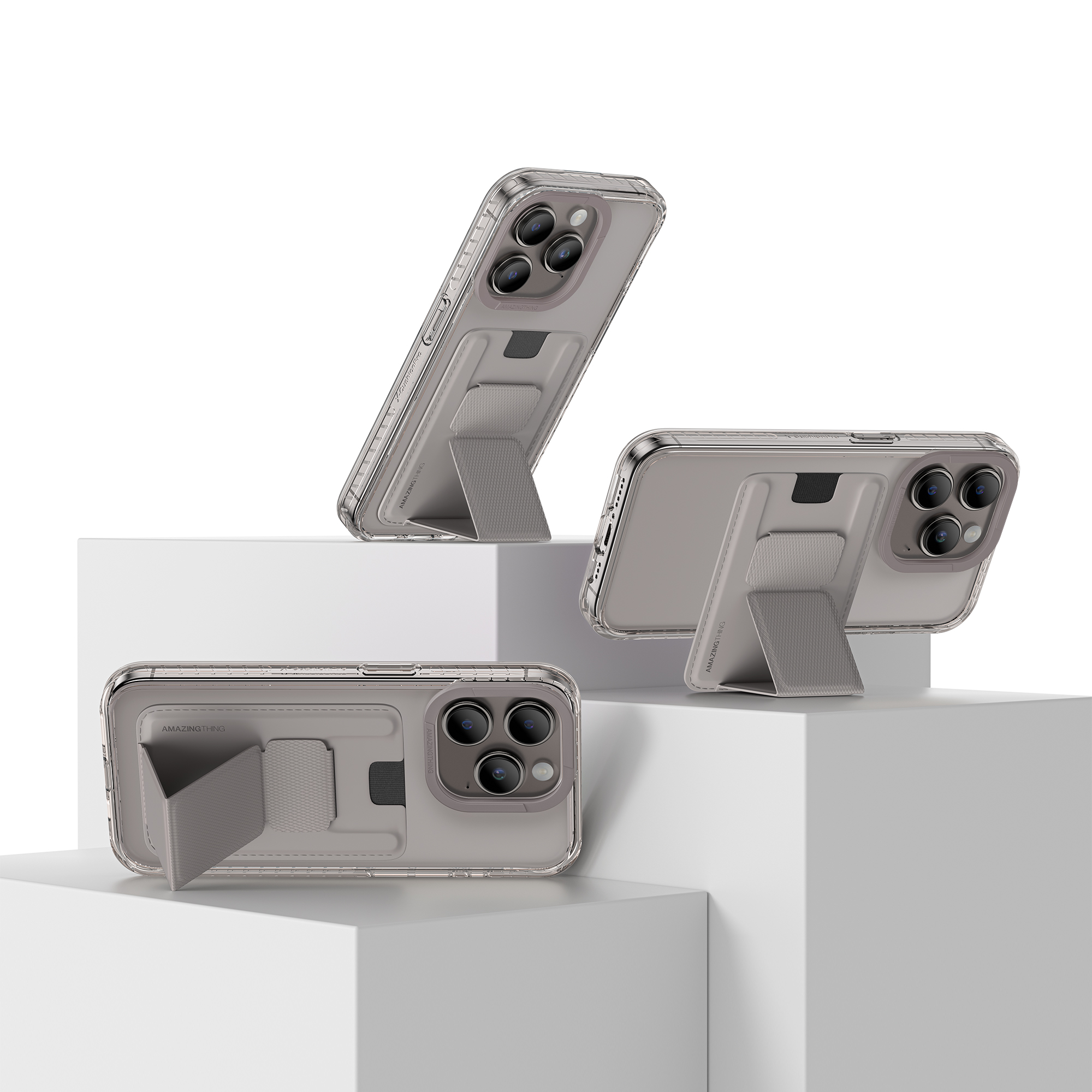 The Titan Pro Mag Wallet Set comes with an ultra-slim, 7mm thick magnetic wallet that accommodates three cards. Its ingenious folding design allows for versatile usage, serving as a grip or stand for the new iPhone, and is also compatible with magnetic car phone mounts.
Titan Pro Mag Grip Ring Set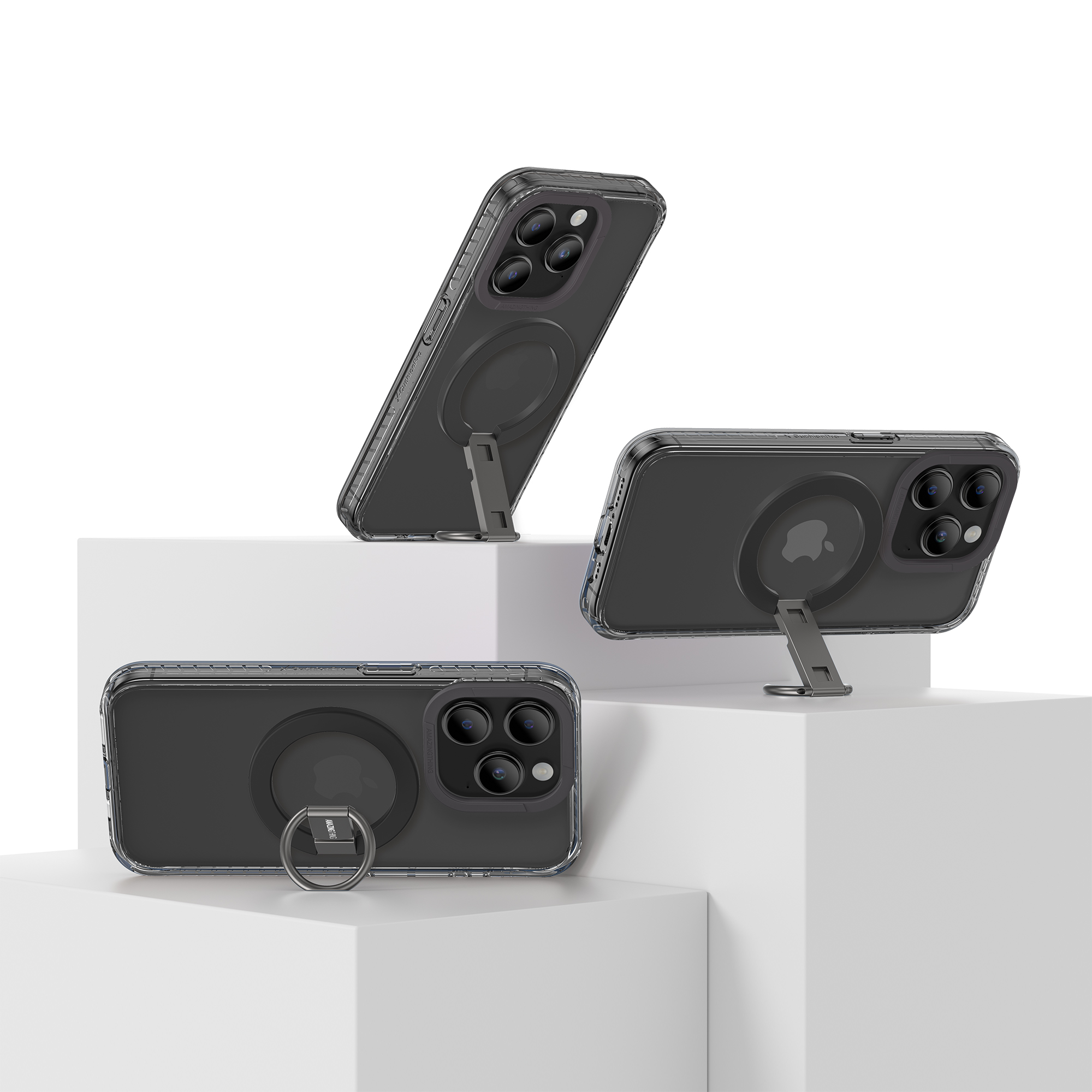 Experience the Titan Mag Grip Ring Set, which features a powerful, self-aligning magnetic grip ring designed to seamlessly attach to the iPhone 15. This versatile accessory doubles as both a phone grip and a stand, whilst also offering a convenient 360-degree rotation for optimal usability.
Titan Pro Holder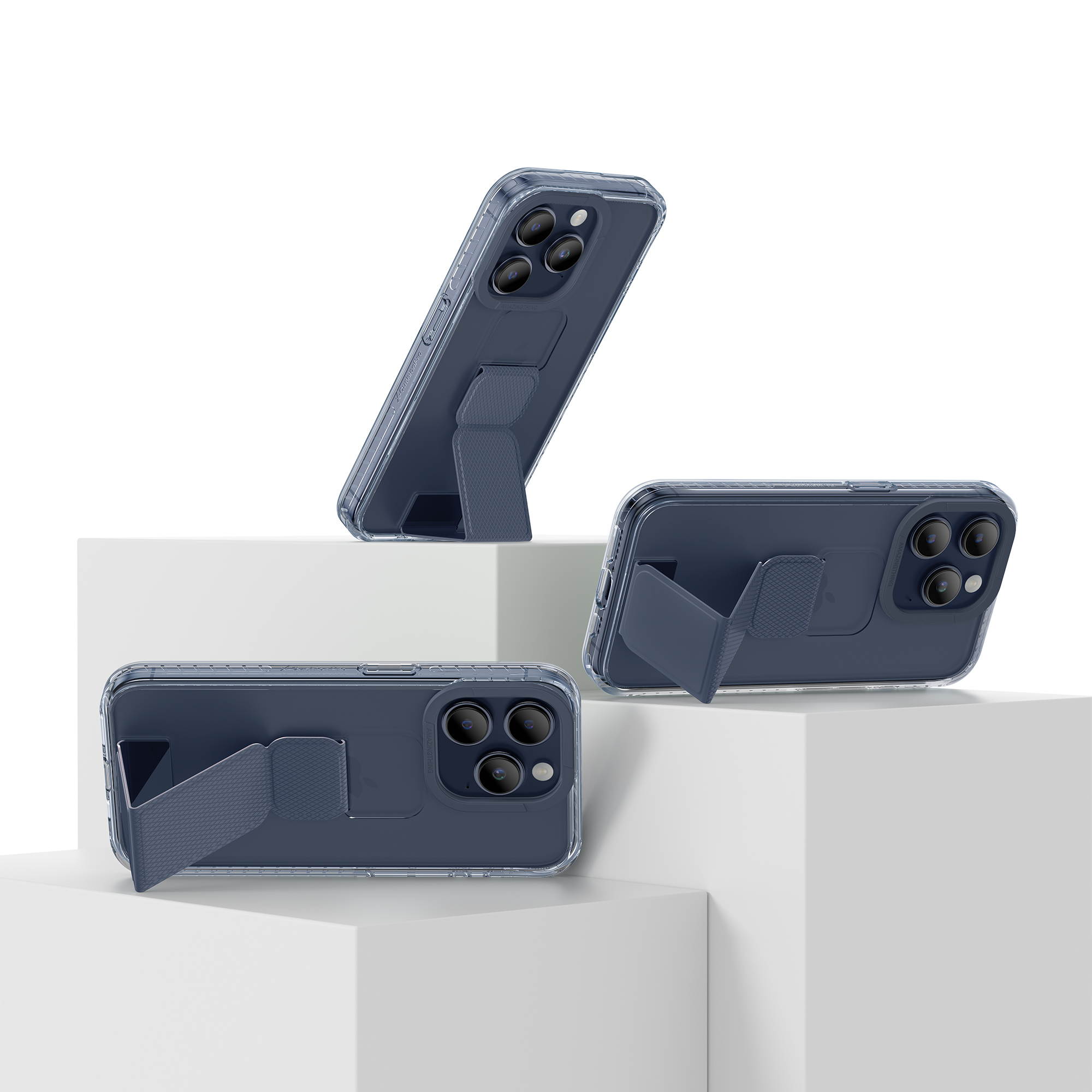 The Titan Pro Holder is designed to give users a hands-free experience. It features a sturdy holder that ensures a secure grip and an adjustable stand function, allowing for effortless viewing and increased productivity. The holder is seamlessly built into the case, offering a unique and convenient experience exclusively tailored for iPhone 15 users.
Beyond iPhone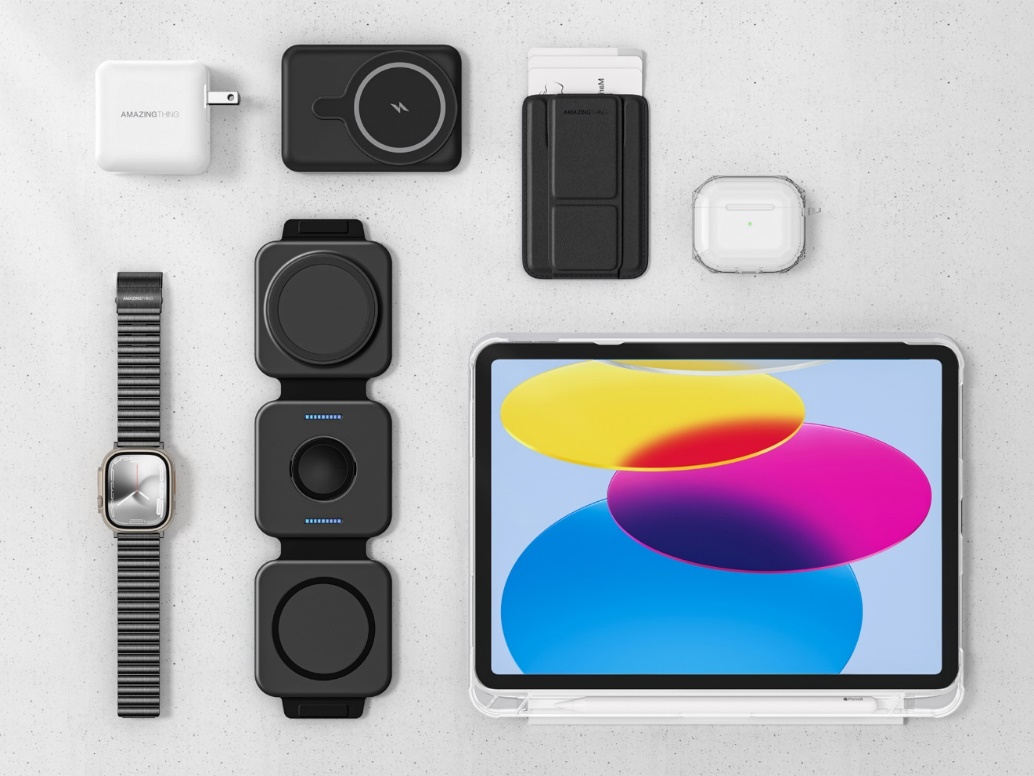 The Titan Collection focuses primarily on products for the iPhone 15, while the AmazingThing's accessories range expands to cover more of Apple's ecosystem. With the recent announcement of the Apple Watch Ultra alongside the iPhone 15, now is an ideal time to explore accessories designed specifically for the smartwatch too.
Amazing thing's collection of new cases will be available soon in the UAE through Amazon.ae and noon.com.