Game Boy Advance? No thank you. How about the Game Boy Micro? Absolutely not. I'm talking about the black-and-white screen, grey-tinged classic pocket device released in 1989/90 that took the world by storm and gave us an unputdownable hand-held gaming machine.
Let's head back in time to when Tetris was the Pokemon Go of the time, with an exploration of Nintendo's bestselling travel companion.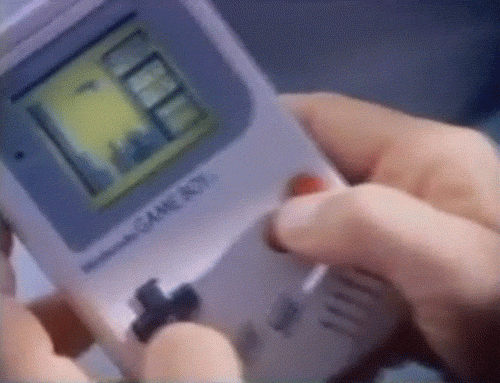 Your 8-bit gaming buddy
Imagine that. You're on the beach somewhere in Koh Samui, sipping a long-island iced tea, under the shade of a towering palm tree, going up, down, from side to side, hitting A or hitting B. Is it Sega's Game Gear? No sir. How about Atari's Lynx? Wrong again. It's the simple, brick-sized, white with grey 8-bit called the Game Boy, and what a device it was for idle thumb-twiddlers or for that long eight-hour city-to-city drive.
There was a certain thrill about unboxing each and every game, getting the cartridge out, sticking it into the back with a reassuring snap, flicking the 'on' switch, and then crushing rogue turtles on Super Mario, making mismatched bricks fit the mold in Tetris, or channeling your inner Pete Sampras with a little tennis on the go.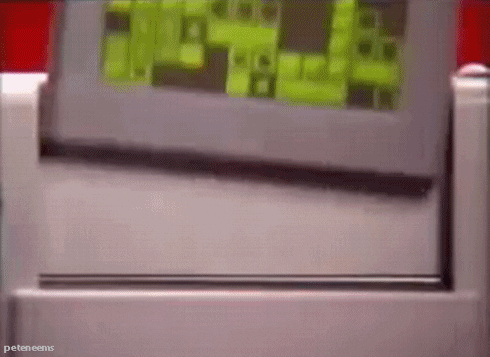 This was undeniably the greatest mobile gaming experience of the 90s, although, technically, it could not quite match up to its closest competitors. Atari's Lynx, which launched at the same time, was a beast of a machine; full-colour LCD screen, nearly twice the size of that on the Game Boy, miniature arcade games, not to mention 16-bit versus 8-bit.
But maybe it was a case that Atari 'Bit' off more than it could chew, because where Game Boy set itself apart from the rest, was with its rough, jagged posterior, and the compact gaming bundles with Tetris and other games that meant it was a must-have toy for any 90s kid, and smashed record sales within months of its release.
Powered by a couple of double A-batteries that took forever to run out, the Game Boy went through a number of revisions in the mid-90s that addressed a number of concerns such as backlighting and sound, but the general dimensions remained the same. Weighing in at 220g (there were lighter versions released later), the device came complete with an LCD screen, 160 x 144 pixel screen resolution and headphone jack.
Although the classic grey-white, with red and blue buttons is how the Game Boy classic will forever be remembered, other variations included a transparent one, dark-green rendition, and even a yellow cased one!
Game Boy in 2018
As of late, there has been a surge in retro gadgets and other pieces of nostalgia. Maybe we're moving forward too fast, so much so the ruggedness of the yestertoys is somewhat more comforting than their sleek, almost invisible counterparts.
Ever since Apple removed the CD drive from their Macbook ranges, and many eyebrows will be raised at the mention of a floppy disk, several companies have sought ways to bring back old tech for peeps to geek out on.
Although there has been no official mention of a Game Boy classic reboot, reports from Gizmodo suggest that Hyperkin (best known for their range of third-party console peripherals) are looking for ways to bring the 8-bit back and make black and white cool again.
It is yet uncertain as to whether or not they will be launching actual bits of Game Boy hardware, or if it will be something like 'Game Boy Lite' which is basically squeezing some Game Boy-like Android app into a Game Boy-ish body.
It does seem, from the reports, that there won't be any games in this relaunch, which means you'll probably have to head up into your attic and dig out the old classics that you enjoyed playing almost three decades ago.
Is this a cheesy effort to reignite the sparks of the yesteryears? Or is it a worthwhile endeavour that will remind us about why we all loved Tetris and Mario so much? Only time will tell, but I'm honestly getting sick of kids running around parking lots with their smartphones, claiming they've found Charmander.